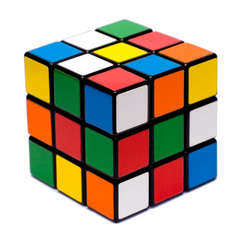 I'm thinking of the continued impasse in Congress to approve legislation to raise our nation's debt ceiling. This is very important public policy issue we have known about for some time, but without a plan that both parties can support, the issue has now become a national, even an international,  crisis.  What happened? Is this such a complex issue that our elected leaders cannot get their arms around it? Is the process to approve legislation become so complex to prevent debate and approval in a timely manner? Is it about pure politics and polarized ideologies that, once limited to bully pulpit rhetoric have now put a stranglehold on our nation's economic future? Something has got to give.
I remember my father telling me, while he was growing up he never knew another president besides Franklin Roosevelt. FDR's four consecutive presidential terms was the reason behind the 22nd Amendment that limits a U.S. president to two terms.  At the local level, the Honorable Henry Walter Maier served 28 successive years as the mayor of Milwaukee.
FDR and Mayor Maier were considered effective leaders, so why do we have government term limits? According to TenureCorrupts.com, limiting the terms of elected officials introduces fresh thinking, new ideas, and eliminates the "old bulls. "  It also builds a "citizen" Congress, versus career or "professional" politicians.  TC.com also states there's a downside of term limits including terminating the "good"politicians along with the "bad" and the loss of knowledge and experience (something I refer to as "institutional memory").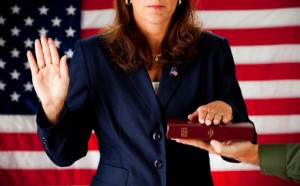 The Founding Fathers hoped to create a government of citizen leaders unlike the English monarchy from which we gained our independence.  Early legislators were citizens who left their farms and communities at their own financial risk to serve.
Unlike today, these lawmakers did not have the "boot-camps" or retreats to teach them how to be a legislator.  It was simpler times. Policy decisions made then took days even weeks before citizens were made aware of them. Unlike today, where a tweet or Facebook post can be reported instantaneously and travel around the world; and by early evening, CNN or Fox News has assembled a group of policy experts who debate the merits of that action.
Complexity in public policy making is as much about technical issues (the economy, the environment, health care, and terrorism) as it is about the complicated process and procedures to get a piece of legislation through (riders, poison pills, earmarks, filibusters).  In addition, there is so much legalese that has crept into the language of bills and policies it's no wonder you can never get a "no" or "yes" from an elected official about their position. They may support some components but not others so there can be no absolute answer.  It seems now to take years for legislators to really learn about the issues, or at least develop the finesse to talk around them.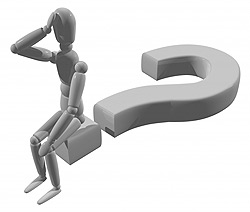 It's also not surprising to see the lack or total absence of public comment on proposed polices or legislation because without a law or technical degree who's comfortable standing before an audience and risk sounding stupid or be contradicted by a special interest representative?
Based on the pros and cons of term limits, what is the trade-offs. Is it more important to have elected officials who can go toe-to-toe with the technical data and circumvent the ideas of our Forefathers –and perhaps their citizens?  Or would the nation fare better with elected officials who truly represented and reflected their constituencies and who seek meaningful dialog around issues where all points of view are aired?