<![CDATA[

For dramatic scenery and breathtaking views, look no further than South Devon for your winter walking holidays over the coming months. This Area of Outstanding Natural Beauty has a network of rural footpaths just waiting to be explored, as well as miles of stunning unspoilt coast path interspersed with quaint fishing villages, picturesque coves (some only accessible on foot!), shipwrecks and sites of historical interest.

Wrap up warm against the winter elements and take to the beautiful South Devon countryside to explore this hidden gem. Why not start early and make the most of the short but beautiful days at this time of year? Admire the fabulous sunrise, stroll along country footpaths glistening with the crisp morning frost, or take to the South West Coast Path and enjoy the stunning views out to sea.

For winter walking holidays to remember, South Devon is a must visit!

Walking Routes
Here are just a selection of walks to consider, when planning your winter walking holidays.

Dartmouth to Greenway: The Dart Valley Trail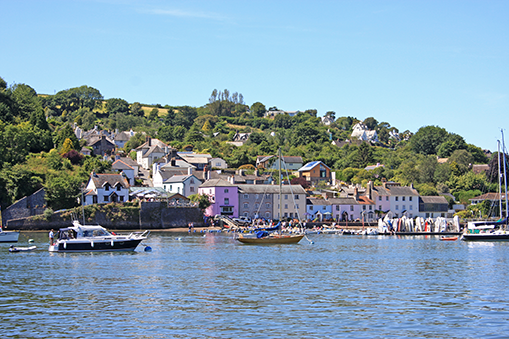 Looking for a day in the fresh air, admiring the breathtaking scenery found around the picturesque River Dart during your winter walking holidays? Embark on a stroll along the bank of the river – this day long round trip takes in numerous sites of interest. Walk past the National Trust property Greenway House and Gardens – the former home of celebrated author Dame Agatha Christie – where you can stop for a cream tea in the tea room. Head further along the wooded river bank before crossing on the ferry and exploring the pretty fishing village of Dittisham. Finally walk back along the water's edge and finish at Dartmouth, where you can enjoy well earnt fish and chips at the award winning restaurant Rockfish.
Whilst this nine mile walk is strenuous, the unspoilt scenery and wildlife spotting opportunities make this daylong adventure well worth the effort. Don't forget to bring your binoculars to spot birds and marine life in their natural habitat – during the quiet winter months, who knows what might surface to say 'hello'! This fascinating route is definitely a great way to see the River Dart, for those looking for winter walking holidays to admire the region's hidden gems.
Blackdown Rings, near Kingsbridge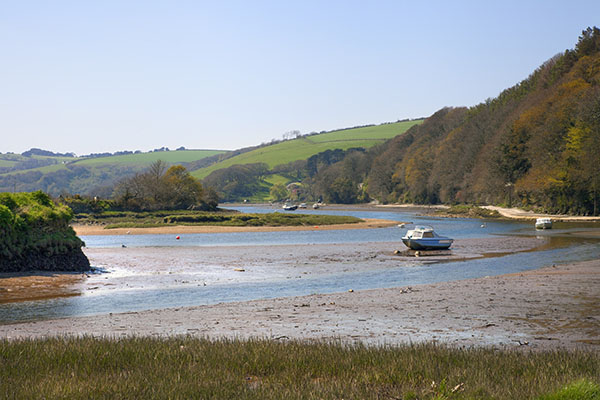 Having explored the River Dart, why not head to another of the area's meandering rivers, the River Avon?  Passing through the peaceful wooded Avon Valley – a calm, tranquil area – this is a blissful spot for a walk at any time of year. For those heading to South Devon for winter walking holidays, this ramble could be the perfect option for a day when the weather may not be on your side… the six mile walk runs along the river bank, meaning for much of the route you are less exposed to the elements than perhaps you would be spending a day exploring the clifftops on the South West Coast Path. Particularly in dewy or frosty conditions, this walk is very scenic and special!

Dartmouth Town Trail

For those concerned about the muddy or icy conditions that they may face on footpaths and cliff tops during winter walking holidays, the Dartmouth Town Trail could be a great option. An easy one mile walk taking around two hours, the trail is on surfaced roads and pavements, and includes many of the town's sites of historical and natural interest, including the boat float, St Saviour's Church and Browns Hill Steps. You can also enjoy all the views of the River Dart, without the worry about conditions underfoot – perfect for those new to winter walking holidays!

Looking for inspiration for your winter walking holidays in South Devon? Watch this fabulous video, showcasing some of the beautiful scenery you can enjoy during your #7daysinSouthDevon

If you are planning your winter walking holidays in South Devon, Coast and Country Cottages have over 430 self catering holiday properties in and around Salcombe and Dartmouth – perfect accommodation for exploring this Area of Outstanding Natural Beauty

]]>