Original comedy series you won't find anywhere else.
Watch new episodes of Dimension 20, Game Changer and Um, Actually. Plus, get access to over 1,500 CollegeHumor classics, including Breaking News.
Independent, ad-free, uncensored comedy.
New episodes of Dropout Originals every week. Including Game Changer, Dimension 20: A Court of Fey and Flowers, and Dirty Laundry.
Every campaign, sidequest, and season, right here.
Watch everything Dimension 20. Plus behind-the-scenes, documentaries, one-shots and more.
Stream now or save for later.
Use the app and watch episodes offline. Available on Fire TV, Apple TV, Android TV, Roku, Chromecast, plus iOS and Android mobile devices.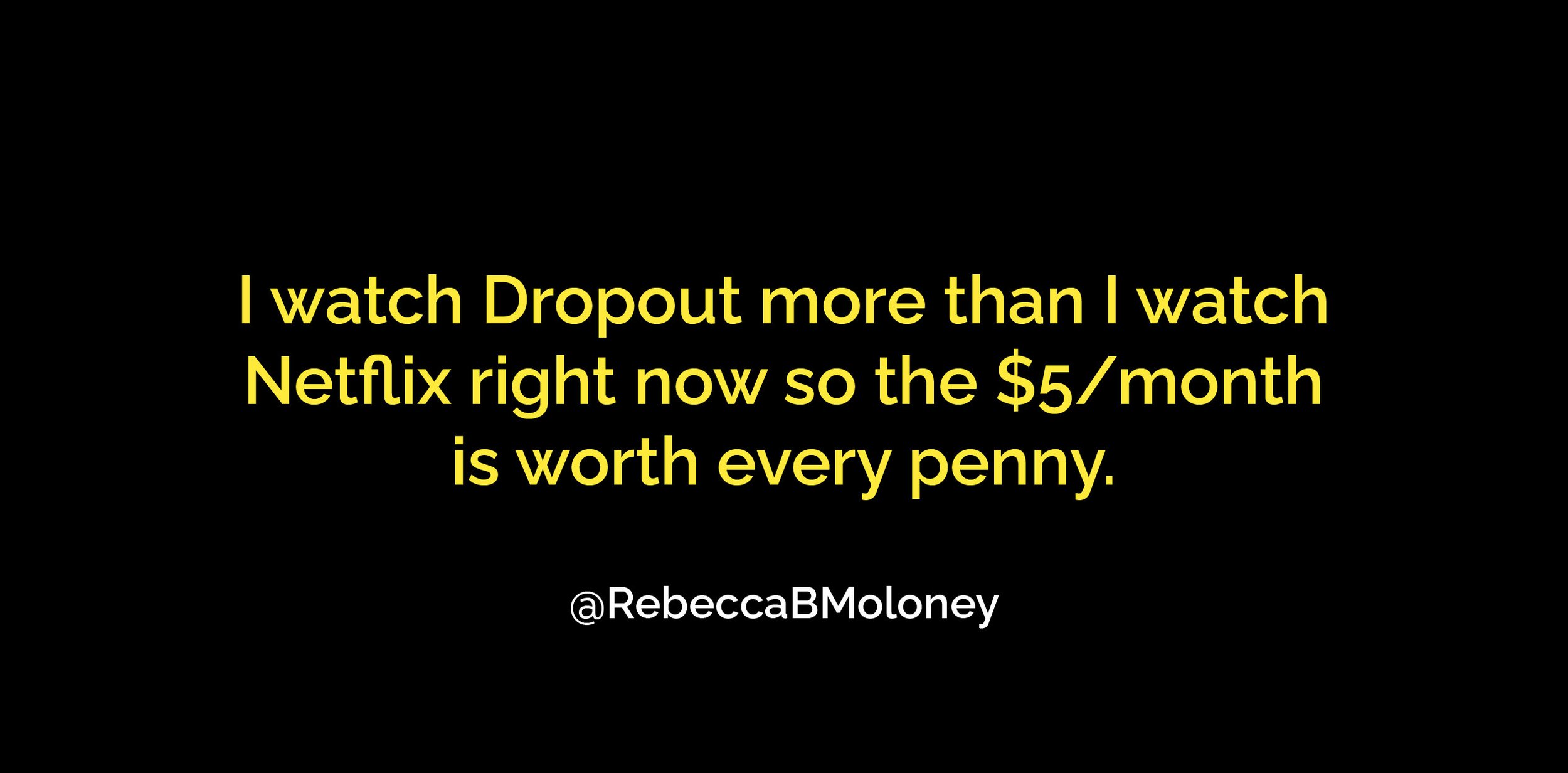 $5.99/month
$59.99/year
*** Save $11.89 a year. ***
New Episodes Weekly
Dimension 20 Campaigns & Extras
Dropout Originals
Over 1,500 CollegeHumor Classics
Vodcast Series