Monday, November 12, 2018
Research paper: Peace Education: Pedagogy of the Middle Class
"
Liberation does not come simply from converting or slaying the oppressors. The challenge is to find a way to free ourselves, all of us, from an oppressive social situation.
"
---
Transcend has revived and posted a research paper by George Kent, Professor Emeritus with the University of Hawaii. The paper is quite long, but worth skimming and later reading. So rather than reproduce it here, please click over to the Transcend website at the link below for Prof. Kent's paper.
Peace Education: Pedagogy of the Middle Class
Tuesday, November 06, 2018
Johan Galtung's view from Europe: A World without US (Empire) Killing?


A World without US (Empire) Killing?
5 Nov 2018
#559 | Johan Galtung – TRANSCEND Media Service
Obviously, we are not there yet. And it may take some time. There is much resilience in that construction, and in the US itself.
But some signs are unmistakable. The US is (kind of) pulling out of the world–of East Asia, Afghanistan, and some of West Asia–"Middle East" as seen by London–setting up camp in North America. In what this column for decades has referred to as MEXUSCAN; a neutral listing from south to north of the three countries.
However, Washington calls it UMC, for US-Mexico-Canada with itself first (of course), then come Latin Mexico and Anglo Canada. Not quite incidentally, "UMC" also stands for the US Marine Corps, and its head general was delighted.
Leaving that aside, however: from seeing itself as being on top of the world to being on top of only North America is a rather major "pulling out". Even if US pulls out and then into North America with its well-known maxim "nobody above, nobody even on the side" intact. US is the uncontested America First but among 3, no longer 193 states. Some contraction, indeed.
What is left behind here and there in the world is some training of local forces presumably willing to fight US wars, even without US troops participating. And "advisors" and "trainers"–not quite the same. And an enormous amount of hardware, arms and platforms; ready to enter an arms/armament market more blossoming than ever.
Well, highly mobile US units will still for some time have impact as pure force power, and the threat thereof. And, even if no longer running the world militarily and politically, only a tiny slice of it, there is no competitor to US culture as world culture. Had the US leadership been more cultural, and less military-economic-political, they would have celebrated their cultural global reach more and deplored military-economic-political deficits less.
The 248 or so US military interventions since Thomas Jefferson in Libya in 1801 have been justified in the US as giving US business a "global reach" in access to resources and markets. Mexico and Canada are mow experiencing what that means as NAFTA and some neo-NAFTA with much of the enormous US power now focused mainly on them.
Nevertheless, there is a good alternative open to Washington: US itself; like Canada with enormous open spaces to be settled and developed. The sky is the limit also after pulling out of the world as a whole and into a North America where level of material living is concerned. However, many, maybe the majority of US citizens, seem to believe in a key mantra of our times: "enough is enough".
Do not call only 1 of the continent's 35 states "America", and their citizens "Americans". Even well informed Thomas Friedman has difficulties sorting this out. "US-ians" would be correct but ugly, hence "US citizens". Not of America, but in America.
In all of this there is no denial that some of the 248 (or so) US military interventions may have done something good. But there is a denial that the US was, is, and will remain indispensable in doing so. The UN, a US brainchild to a large extent, now growing up as an adult with its own brain in a 1 state-1 vote General Assembly, could, can and will be, able to do the Chapter 6/Chapter 7 jobs better with no uninvited US competition–to which they have much too often yielded.
In short, even if there may be sick cases in the future where a quick and highly unilateral US intervention might have worked better than what the UN General Assembly can manage, reliance on 1 of 193 states is in itself sickening. It is called mon-archy. Dictatorship.
Moreover, what a liberation for the US to share the responsibility for "stability" as they call it with others, not shouldering it alone! There will be errors in the future as in the present and the past, but the UN General Assembly is the place to sort that out, not Washington DC.
A world without US killing would be a major contribution to negative peace, to Glenn Paige's "non-killing world". His own country with or without death penalty stopping killing all over. It is coming. What about US and positive peace? Could less US killing also contribute to that? It is also coming, as a change in US mentality.
There are many signs in that direction recently, as an expression of Washington now seeing the limits to "politics by military means". There are "do this, do that" suggestions for "peace by peaceful means" from the White House nowadays; all to be welcomed. Yet, it would be naive to assume that the military option is not still on the US table–Washington always assures the world that it is.
If this analysis is more or less correct, peace is about to get a rather major carrier: the US, with enormous resources for thinking, speaking and acting. This will affect others; will make them tune their instruments to the peace themes. In our present multipolar passive peaceful coexistence world, USA and Israel have been the two remaining belligerent states. With US changing so will Israel, from an expansionist and colonialist state into the lands of others "from the river in Africa to Euphrates", to a member state in a West Asia Community, a WAC. USA in NAFTA, Israel in WAC, both for peace—.
Among the other biggies in the world, it can be argued that the EU is already on this line, and so is The Commonwealth. And African Unity. And ELAC. And, above all, SCO, the Shanghai Cooperation Organization from 2002, with India and Pakistan a good half of humanity.
However, can China switch from its present arms race back to its old Win-Win peace strategy? Certainly, it is actually always there, but now with a very conventional over-layer of inter-states arms race.
With US becoming a peace champion, as this essay not only hopes but argues, the US remains a lighthouse for the world.
Now with green, not red light.
__________________________________________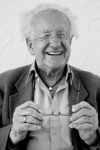 Johan Galtung, a professor of peace studies, dr hc mult, is founder of TRANSCEND International and rector of TRANSCEND Peace University. He was awarded among others the 1987 High Livelihood Award, known as the Alternative Nobel Peace Prize. Galtung has mediated in over 150 conflicts in more than 150 countries, and written more than 170 books on peace and related issues, 96 as the only author. More than 40 have been translated to other languages, including 50 Years-100 Peace and Conflict Perspectives published by TRANSCEND University Press. Transcend and Transform was translated to 25 languages. He has published more than 1500 articles and book chapters and over 500 Editorials for TRANSCEND Media Service. More information about Prof. Galtung and all of his publications can be found at transcend.org/galtung.
This article originally appeared on Transcend Media Service (TMS) on 5 Nov 2018.


This work is licensed under a CC BY-NC 4.0 License.


Saturday, October 27, 2018
Newspaper report of DOE policy change on bullying was woefully inadequate
by Larry Geller
Paper omits finding of adult bullying of students
Paper omits mention of lawsuit against DOE
Readers of the Star-Advertiser report published on October 6 (DOE discipline policy gets stricter on bullies, Star-Advertiser p.A1, 10/6/2018) will learn from the lead that the Department of Education is "catching up with the times":
The state Department of Education is proposing changes to its misconduct and discipline policy to get tough on students who bully, discriminate and harass.

Catching up with the times, the DOE also is proposing to create an offense for sexual harassment and specifically acknowledges sexual orientation, gender identity and gender expression in its protections against discrimination, bullying and harassment.
Bullying is related to suicide rates
From Preventing Bullying And Suicide (Midweek, 4/23/13):
Bullying and cyberbullying are so pervasive and hurtful that one out of 15 students – two in each classroom – missed a day of school during the previous month because they felt unsafe at or on their way to school.

Lesbian, gay and bisexual youths are bullied at shockingly higher rates – they are cyberbullied twice as often as heterosexual youths.

Young people who are bullied are more likely to be depressed, lonely, fearful, anxious and have low self-esteem. Some have nightmares and suffer from sleeplessness. Some stay home from school. Some think about suicide.

Recently, there have been numerous high-profile instances in which young people who have been bullied or cyberbullied have killed themselves.
Far from voluntarily correcting its long-standing pattern of neglecting to protect students in its charge, the DOE is responding to a US Department of Education Office of Civil Rights report and also faces a class-action lawsuit filed against it on August 30, 2018. There was no mention of the lawsuit in the newspaper article.
The lawsuit charges, in part (snip):
… the Department failed to adhere to even the basic expectations of parents and students attending public schools by neglecting its responsibility as policymaker, and by the blatant and repeated failure to protect victims of bullying and harassment. …

The continuing practice of the Defendants and their deliberate indifference towards victims of bullying and harassment harms all of Hawai`i's students by systemically supporting the behavior, and needlessly puts the entire student population at risk of significant and irreparable damage.
A glaring omission in the report is the US Department of Education OCR finding that policies intended to protect students against harassment by third parties or staff are not available to students or their families.
Policy 305.10, Procedures Regarding Employee Harassment of Students, is analyzed in the OCR report and falls short of federal mandates.
… none of the procedures used by HDOE are sufficient to comply with the grievance procedure requirements under Title VI, Title IX, Section 504 and Title II.
HDOE submitted to OCR a Standard of Practice Document No. 0211(SP 0211),released March 8. 2008,which is the document implementing Policy 305.10.17 OCR was not able to locate SP 0211 on HDOE's website, and HDOE has provided no information indicating that it has released SP 0211 to students or their parents.
The OCR report explains this policy:
HDOE identified Policy 305.10 (formerly titled Policy 4211) to OCR in November 2011 as the policy used when an employee harasses a student. Policy 305.10 prohibits discrimination, including harassment, by any employee against a student based on various protected classes, including race, sex, or disability. It further states that "a student shall not be excluded from participation in, be denied the benefits of,or otherwise be subjected to harassment, bullying, or discrimination under any program, services, or activity" of HDOE. It lastly states that retaliation against anyone engaging in a protected activity is prohibited. Protected activity is defined under the policy as follows: filing a complaint of harassment, bullying, or discrimination; participating in complaint or investigative proceedings dealing with harassment, bullying, or discrimination under the policy; inquiring about one's rights under the policy; or otherwise opposing acts covered under the policy.
The Star-Advertiser story discusses only the proposed rule changes to Chapter 19 affecting student discipline.

Attorney Eric Seitz squares off against nemesis AG Russel Suzuki
It was déjà vu: one of the two lead plaintiff attorneys in the long Felix Consent Decree special education case, Eric Seitz, faced then Deputy Attorney General Russell Suzuki for more than a decade. Now they meet again in a new class-action suit, this one revolving around the alleged failure of the Hawaii Department of Education to protect students against rampant bullying.
Just as in Felix, Seitz is trying to end a long-standing abuse.
I have to admit that I immediately searched Suzuki's answer to Seitz' complaint in Civil No. 18-00332 to see if he is still claiming the "sovereign immunity" defense repeatedly asserted during Felix—that is, holding that the state cannot be sued without its consent. Sure enough, it's in there. It never worked in Felix and I assume it won't work this time, either.
In Felix, the overarching theme was the state's refusal to provide any semblance of special education services, as required by federal law, to students who would qualify for them. Probably the number of students affected, including those who aged out of the system before and during the 12-year process in federal court, was in the tens of thousands.
Exerpt of US DOE office for Civil Rights Survey Data Gathered from Hawaii DOE Students
The response rate to OCR's survey state-wide was 66.07%,or 69,905 out of 105,709 possible students.3 Of the students responding, more than 27,000 students reported being either "somewhat" or "very" concerned about bullying or harassment that had occurred at their current school, representing 38.8% of all responses. Nearly one-third (more than 20,000, or 31.5%) of those responding to the survey also reported having been personally bullied or harassed at school, on the way to or from school, or at a school-sponsored off-campus function during the 2014-2015 school year. Of those students who indicated that they were bullied or harassed, 12,828 (61.7%) reported that they believed it was because of their race, sex, and/or disability.
Of those students who indicated in response to OCR's survey that they were bullied or harassed, over half (10,744, or 54.07%) indicated that they or someone else reported the harassment to a teacher or other school employee. Of the incidents that school officials were made aware of, nearly two-thirds (6,727, or 62.6%) concerned incidents where students believed that they had been bullied or harassed on the basis of their sex, race, color, national origin, or disability. In 980 of these responses (14.6% of the total), according to the survey results, the school took no action in response. Of the students who further answered the survey question regarding whether they were bullied or harassed again after school officials were made aware of their initial incident, over half (51.75%, or 5,270 students), indicated that they were.
Of the students who indicated on the survey that they were bullied or harassed but who indicated that they did not report the incident to a school official (9,128 students, or 45.93%), nearly half (4,261, or 46.6%) indicated that they did not do so because they did not believe the school would do anything in response to their report (1,104,or 12%), that it would make the bullying and harassment worse (1,989, or 22%),or both (1,168,or 13%). These 4,261 responses correspond to 6% of all the survey responses that OCR gathered from across the state. Many students also reported that they did not know how to report harassment. Of the students indicating that they were bullied or harassed and who fiirther indicated they did not report it to school officials,in addition to the responses noted above, an additional 750 (8% of these respondents) indicated that the only reason they did not make a report is that they did not know to whom to report the harassment.
Anecdotally, bullying is endemic in the Hawaii school system, and the DOE has failed to protect students. A survey reported in the US Department of Education OCR report provides solid evidence that this is correct.
OCR conducted a compliance review of the policies, procedures, and processes used by DOE for responding to complaints of harassment of students on the basis of race, color, national origin, sex, or disability. Their report is dated January 19, 2018. See a short excerpt of findings in the sidebar. The full report can be downloaded from Disappeared News here (OCR copy, may contain errors).
The survey, and the entirety of the OCR report, puts us now on sound evidentiary territory—there need be less reliance on anecdotal reports.
Note that the survey provides evidence that in 14.6% of all responses from students who indicated both being harassed and having reported it to school officials, the students
indicated that school officials took no action in response.

Editorial goes easy on DOE
A companion editorial (A stronger plan to fight bullying , Star-Advertiser p. A8, 10/10/2018) falls short of chastising the DOE:
Yes, schoolyard bullies have been around forever. But that's no reason to tolerate such behavior.
The DOE has tolerated such behavior, and would be tolerating it still if not for federal intervention and the likely outcome of the new class-action lawsuit.
As in its earlier news article, the editorial says nothing about needed action on the part of the DOE to end employee/staff bullying and harassment of students.
Will DOE's new attention to their neglect of this serious problem prove effective? We'll have to wait for a future investigation, though we may learn more by reviewing the record of the Seitz lawsuit as it progresses through the courts.
Friday, August 10, 2018
Civic Square, A Civics Project for Hawaii, goes live today
by Larry Geller
Hawaii is a special place. We really do have a different outlook on life, often described as the "Aloha Spirit". The meanness and cruelty documented by news coverage and tweets that assail us daily seem alien to us.
Yet Hawaii is not perfect by any measure. There is still injustice and discrimination if one looks for it, which is to say, there is still work to be done.
Of course there are already organizations working on fighting poverty, others that provide legal services, and many whose mission is to feed the hungry. Social workers assist children and adults needing protection. Churches and non-profits provide shelters for the houseless. Underlying the mission of these and so many others in Hawaii is the "Aloha Spirit."
Altruism and caring are real human values, but in today's political climate it is clear that they cannot be taken for granted. And so it seems appropriate that Hawaii should be the home of a new civic-minded organization, Civic Square, which Les Ihara, Jr., board chair and founder, described as
A project for the civic leader in each of us. The part of us that cares for the whole and will act on its behalf.
"Aloha Spirit" may sound nebulous to those outside Hawaii, but here it is captured in statute (see sidebar).
"Aloha Spirit" can't be trademarked—it is set in statute in Hawaii
Recently a Chicago restaurant sent cease and desist letters to restaurants ordering
them to stop using "aloha poke" to describe a common fish dish found across the islands and elsewhere -- because it had been trademarked.
But "Aloha Spirit" is safe. It is actually defined in the Hawaii Revised Statutes §5-7.5 . Here is the full text of the statute:
[§5-7.5] "Aloha Spirit". (a) "Aloha Spirit" is the coordination of mind and heart within each person. It brings each person to the self. Each person must think and emote good feelings to others. In the contemplation and presence of the life force, "Aloha", the following unuhi laula loa may be used:
"Akahai", meaning kindness to be expressed with tenderness; "Lokahi", meaning unity, to be expressed with harmony;
"Oluolu", meaning agreeable, to be expressed with pleasantness;
"Haahaa", meaning humility, to be expressed with modesty;
"Ahonui", meaning patience, to be expressed with perseverance.
These are traits of character that express the charm, warmth and sincerity of Hawaii's people. It was the working philosophy of native Hawaiians and was presented as a gift to the people of Hawaii. "Aloha" is more than a word of greeting or farewell or a salutation. "Aloha" means mutual regard and affection and extends warmth in caring with no obligation in return. "Aloha" is the essence of relationships in which each person is important to every other person for collective existence. "Aloha" means to hear what is not said, to see what cannot be seen and to know the unknowable.
(b) In exercising their power on behalf of the people and in fulfillment of their responsibilities, obligations and service to the people, the legislature, governor, lieutenant governor, executive officers of each department, the chief justice, associate justices, and judges of the appellate, circuit, and district courts may contemplate and reside with the life force and give consideration to the "Aloha Spirit".
Like most law, it isn't enforced by a traffic cop, but rather by the daily practice of individual citizens.
According to Tambry R. Young, president of Civic Square,
Civic Square is a learning community interested in building community practices that express civic values and norms, global and community narratives that trend, and in-person and online practices with viral potential. Civic Square seeks to have the civic spirit and our connection to the whole become a sacred matter in public life.
According to the Civic Square Manifesto, the organization will seek collaboration via networking and in practice among organizations that share civic purposes.
Click the link above to read more, or go to facebook.com/civicsquare808
Monday, August 06, 2018
Johan Galtung's view from Europe: Meanwhile, around the World


Meanwhile, around the World
6 Aug 2018
#546 | TRANSCEND Media Service
The state of the world is right now going from bad to worse, with more violence or threats thereof; an epidemic, even pandemic, of violence. And more inequality within and between countries and money buying votes in fake elections and politicians in fake democracies turning plutocracies run by money.
And nature insulted; less diversity and less symbiosis with CFCs in the ozone layer. But not all over. There are regions low on violence, often headed by a state or nation as a "pole", and a multi-polar world with passive peaceful coexistence. Disputes, not war.
Which are these regions headed by a "pole"?
Anglo-America is one, headed by USA.
Latin-America/Caribbean is one, with Cuba, Nicaragua, Venezuela, Argentina, Brazil playing leading roles, but no single leader. Comunidad de Estados Latinoamericanos y Caribeños (CELAC) is a coordinating forum for all 35.
How do these two regions in the Western hemisphere relate?
USA used to look down on Latin-America/Caribbean as a "backyard"; now changing slowly towards both seeing each other as its "frontyard", opening for dialogues on equal terms in a forum not yet consolidated.
Then, let us cross the Atlantic to Africa, with 54 countries.
Africa is divided in a Muslim North–since around year 700–and a post- and pre-colonial Africa "South of Sahara". ELAC countries became independent from Spain and Portugal from 1810, but colonialism in African lasted till 1960, and beyond in "Portuguese Africa". Portugal was an early colonizer, and a late decolonizer.
Colonialism-capitalism had devastated much of Africa; millions now migrate to Europe across the Mediterranean; the "immigrants" seen as the problem–not the underlying capitalism-colonialism horrors.
Why does that matter? One answer: the colonizer can apologize for what happened, like PM Silvio Berlusconi did in 2011 for the 1911 Italian bombing of Libyan oases with children and women. It worked.
The list for England and France is long. We are still waiting. Also for Islam, expanding, spreading Islam at the tip of the sword.
After the Leopold I genocide of 10 million in "Belgian Congo"– Antwerp has no memorial honoring victims– focus on the Cameroons, formerly English and French, visioning a future Cameroon Community.
And a Northeast African community with Egypt and a federal Sudan with Khartoum, where the White and Blue Niles meet not imposing Islam.
And an East African Community relating to Arabia across the sea.
And a Horn of Africa Community with Ethiopia-Eritrea at peace, and the three Somalias and demilitarized Djibouti. China, get out.
And the South Africa border states, also a community. And more.
Africa as a community of communities gently steered from Addis Ababa toward some kind of unity. Look at the map: enormous, surrounded by four oceans: the Antarctic, Atlantic, Pacific, Mediterranean oceans.
Like enormous Russia, with Putin restoring its dignity. From the division of the Roman Empire in 395 increasingly seen as an enemy; a 1600+ years cold war made hot by the Teutonic Knights, Napoleon, Hitler attacking but Russia never counter-attacking for revenge. Supersede the 395 split, as did Pope Francis and Patriarch Kirill.
But the West expecting that to happen matters more: I hate you because I have treated you so badly that I expect you to hit back.
More psychology: repression of huge US belligerence, 248 military interventions since Jefferson in 1801 in Libya, now two wars per year, and projection on Russia. Reveal it, make US wars killing more than 20 million in 37 countries after WWII (Jackoby), and Russian non-belligerence, public knowledge. Lift the taboo on talking about USA.
Enters Trump, "unleveled", autistic, narcissistic and paranoid. If president of a lesser country he would have been revealed, of a country also autistic, narcissistic and paranoid he fits too well. But getting rid of Trump does not solve perennial US belligerence.
Russia must be seen in the context of SCO, Shanghai Cooperation Organization–so important as not to be mentioned by Western media–an alliance of Russia, China, Islam, India, Pakistan; half of humanity. There is a Eurasia taking shape, One Belt, one Road, an East-West link of a world where Western colonialism was only linking North-South.
Is this Chinese colonialism? China was creative with "win-win" strategies making infrastructures available to everybody; but the colonizing aspect in the state system is clear, with Xi Jinping as dictator for life. Decolonizing from China is becoming a key issue, and more traffic West-East, of persons and ideas is indispensable.
South of Russia is "Asia proper", divided into West, Central, South, Southeast and East Asia.
West Asia: Jews, people of the Book (kitab), can live in Muslim countries and should reciprocate and avoid an Israel for Jews only. Syria, a deeply Muslim country, has that tradition of tolerance and should be understood not as part of Western colonial history but as a country with deep dialogue–Al Qaeda, Al Salafi–on what is true Islam. IS, the Islamic State, has a caliphate doing that–to Mecca-Medina.
Central Asia: undo the 1893 Durand 2,500 km Afghanistan-Pakistan border for a Central Asian Community, with Iran and the "stans".
South Asia: giant India managing SAARC relatively well.
Southeast Asia, ASEAN: a giant peace community of ten states.
East Asia: a Northeast Asia Community of two Chinas, two Koreas, Japan and Mongolia, keeping USA out and North Korea in, for its policy of peace treaty, normalization, nuclear-free Korea.
The Pacific: basically a Polynesian peace region.
Conclusion: the key process in the world is Northwest–dominant much too long down, and East and South–Russia, China, Islam, Third World coming up. Promote peace by linking the good in the Northwest with the good in the Rest. Learn from the two spiritual leaders.
_____________________________________

Johan Galtung, a professor of peace studies, dr hc mult, is founder of TRANSCEND International and rector of TRANSCEND Peace University. Prof. Galtung has published more than 1500 articles and book chapters, over 500 Editorials for TRANSCEND Media Service, and more than 170 books on peace and related issues, of which more than 40 have been translated to other languages, including 50 Years-100 Peace and Conflict Perspectives published by TRANSCEND University Press. More information about Prof. Galtung and all of his publications can be found at transcend.org/galtung.


This work is licensed under a CC BY-NC 4.0 License.


Tuesday, July 24, 2018
Hawaii's Single Payer bill–from 2007–an example for others?
by Larry Geller
I hung on to this bill just in case it might be useful one day, at least for anyone here or elsewhere contemplating introducing state legislation leading to a single payer healthcare system.
Times are different now. In 2007 we had a different healthcare environment. Still, the language may be useful to others, and I'm reluctant to just throw this in the trash.
So if you might need it, download this and tuck it away somewhere on your hard drive.
Download HB1598 Single Payer Universal Healthcare System from Disappeared News

Friday, July 20, 2018
Video of parent protest should spur review of former Congressman/current candidate Ed Case's record
by Larry Geller
It may be true: voters have notoriously short memories. But not all of us.
A recent Star-Advertiser story put Hawaii Congressional District 1 candidate Ed Case in the lead with 36% of likely voters expected to choose him if the election were to be held today. But do those expected voters remember how Case performed when he served in Congress years ago?
Below is a video that could help refresh voter memories, and perhaps inspire a review of the fiscally-conservative Democrat's ability to represent voters in the district.
Case is the only candidate in this race that has a Congressional voting record. But he entered the race late—pulling papers just a day before the filing deadline. The primary is August 11, with mail-in voting taking place earlier. His late entry gives voters only a short time to review his record.
Case said his years on Capitol Hill give him the advantage.

"I think voters remember my record, mostly they remember it favorably and I think they know what my leadership has been in Congress and in the state for many years," Case said.

[Hawaii News Now, Ed Case joins crowded race for Congress, but some see him as a front-runner, 6/5/2018]
How many voters will actually do the research? Very few. It will be up to reporters to dig if they wish and remind us (hint).


"Case Amendment" leads to nationwide protests
One specific action that put Case in the national spotlight was his introduction of the so-called "Case Amendment" to the re-authorization bill for the Individuals with Disabilities Education Act (IDEA). The amendment threatened the education of students across the country and led to widespread protests.
It was Hawaii's school superintendent Pat Hamamoto who suggested that Case put in his amendment. It was simple and nefarious in its potential to effectively deprive special education students of the services they require to benefit from public education. Hawaii was still in the throes of its then decade-long Felix Consent Decree which was costing its Department of Education dearly as it struggled to conform to court orders requiring the state to follow state and federal laws protecting special-education students.
The amendment was fiendishly clever. If it had become part of the re-authorization of the IDEA, it would have neutered not only the Felix Consent Decree and given the finger to Judge David Ezra, but would have stripped families nationwide of their ability to protect students' rights.
The amendment provided that attorneys' fees for successful litigants in special-ed cases be awarded not by courts as in every other civil case, but by the usual defendant, the state governor.
Special ed cases are often very complex and require attorneys with special knowledge and the willingness to take on well-financed opposing counsel. Had the Case Amendment become law it would have discouraged attorneys from taking special education cases. Parents of special ed students who do not have attorneys seldom prevail in court or at due process hearings. Regardless of the law, parents would be unable to enforce violations.
Schools, school districts and state governments saw a way to evade the costs of providing for the needs of these children and supported the amendment with their full economic force. Parents protested at the grassroots level.
It took a long time before the amendment ultimately failed.
As far as I know, this video is the only record of a protest held in Honolulu. It took place on April 23, 2003.
Wednesday, July 04, 2018
Repost: History that should not—and will not—disappear: July 4, 1894, Illegal overthrow of Hawaii completed
"

President Cleveland further concluded that a "substantial wrong has thus been done which a due regard for our national character as well as the rights of the injured people requires we should endeavor to repair" and called for the restoration of the Hawaiian monarchy.
"
---
by Larry Geller
Cannon on the steps of the occupied Iolani Palace
On July 4, 1894, the Republic of Hawaii was declared, with Sanford B. Dole as president. The illegal overthrow of the independent nation of Hawaii was complete.
Yes, although your daily paper may want you to forget this, it is history that should not be ignored. There's even a federal law confirming the truth of the history they refuse to print.
From the
Apology Resolution
, United States Public Law 103-150:
Whereas, in a message to Congress on December 18, 1893, President Grover Cleveland reported fully and accurately on the illegal acts of the conspirators, described such acts as an "act of war, committed with the participation of a diplomatic representative of the United States and without authority of Congress", and acknowledged that by such acts the government of a peaceful and friendly people was overthrown... President Cleveland further concluded that a "substantial wrong has thus been done which a due regard for our national character as well as the rights of the injured people requires we should endeavor to repair" and called for the restoration of the Hawaiian monarchy.
Whereas, the indigenous Hawaiian people never directly relinquished their claims to their inherent sovereignty as a people or over their national lands to the United States, either through their monarchy or through a plebiscite or referendum.
A treaty of annexation was never passed by Congress, and President Grover Cleveland withdrew the treaty. Then on this day in history…
On July 4, 1894, the archipelago's new leaders responded to this rebuff by proclaiming a Republic of Hawaii, with Sanford Dole as president. Under its constitution, most legislators would be appointed rather than elected, and only men with savings and property would be eligible for public office. This all but excluded native Hawaiians from the government of their land… [From Overthrow, a book by Stephen Kinzer]
What was the motivation? Need you ask? Why is the US in Iraq?From the Washington Post review of
Overthrow:
As Stephen Kinzer tells the story in Overthrow, America's century of regime changing began not in Iraq but Hawaii. Hawaii? Indeed. Kinzer explains that Hawaii's white haole minority -- in cahoots with the U.S. Navy, the White House and Washington's local representative -- conspired to remove Queen Liliuokalani from her throne in 1893 as a step toward annexing the islands. The haole plantation owners believed that by removing the queen (who planned to expand the rights of Hawaii's native majority) and making Hawaii part of the United States, they could get in on a lucrative but protected mainland sugar market. Ever wonder why free trade has such a bad name?
The road leading up to the declaration of the Republic of Hawaii was rocky, and can't be summed up in a short blog article. Did you know, for example, that a US Senate investigation revealed that a bribe had been offered to Queen Liliuokalani to turn against her people and support the Republic? This snip is from a New York Times article on the Senate investigation, dated 1/29/1894:
The declaration of the Republic was not a single, static event. There was considerable debate in Congress on resolutions condemning the overthrow and proposed annexation. For example, this snip from the 1/25/1894 New York Times will give you an idea of the complexity that we lose in simplifying Hawaii's history:
Each article is much longer than the snips above. It would be worthwhile to skim the New York Times for a complete account of the Congressional debate. No doubt this has already been done. If not, the articles are available on-line for the harvesting..
If you're not familiar with Hawaiian history, beware of websites that work hard to re-write it. The true picture of the overthrow is not pretty, nor can the acts of the US government be justified or whitewashed. Google cautiously.
Let your children know that there is more to July 4 than barbeques and fireworks. It is a holiday that tears people apart here in Hawaii. See how you can work this history into your celebrations and festivities, so that it will never disappear.
Sunday, June 10, 2018
Time to recognize that Hawaii has a political system unique among US states
"
With each election cycle, it becomes more difficult to take Hawaii Republicans
seriously as a major political party. –Volcanic Ash, 6/10/2018

"
---
by Larry Geller
One can argue that it is a good thing to have a "loyal opposition," and that Hawaii's state government has not had that for some time. So should the state Republican Party be revived somehow? It's actually too late, the GOP expired here some time ago. Some still cling to its ghost as though it still were alive.
Since each of us became adults we have been used to the two party system that the Constitution requires (wait… you say that's not in the Constitution??).
It's always been elephants vs. donkeys with a few strange animals at the fringes.
The GOP's irrelevance is most apparent in the Legislature, where it now holds none of 25 Senate seats for the first time and a historic-low five of 51 House seats.

[Star-Advertiser, Top-two system offers better choices than party primaries, 6/10/2018 (paywalled) ]
There have actually been no GOP members of the Senate for several years now. When there was only one, the Senator was respected but powerless as he took ideologically-based positions on each bill under consideration.
It's time to move on. Like it or not, we have something different here.
Hawaii is uniquely positioned to demonstrate that the failed rivalry between Republicans and Democrats is not the only, and certainly not the best, model of state government.
The parties still caucus separately and hold their conventions as in any other state. Candidates still receive some national support because the two-party system is alive, if not well, nationally. Also, the two-party mindset, which has been with us for countless generations, is difficult to dislodge. It's hard to visualize a political system without that convenient split.
So what do we have instead?
We have a political system free of polarizing ideologies. A nominally Republican House member supports renewable energy and the environment. A nominal Democrat (who used to be a Republican) opposes marriage equality. We do not condemn them for not toeing party lines. The ideologies can be held by anyone.
The closest model I can find is the ancient Tokugawa Shogunate in Japan. It was a system based on accumulating power and rank, not by party divisions.
There's an emperor up on the fifth floor—the Governor—but the extent of his power is questionable.
The real power is wielded by the shoguns (Speaker of the House and President of the Senate) and the major daimyos (feudal lords, the chairs of the powerful Finance, Ways and Means, and certain other committees).
This is far from an ideal arrangement, but it could be at least the beginning of something better than the two-party split. It will take public pressure and rule changes to end the abuses of the current system. Perhaps a constitutional convention, if one is held soon, as is a possibility, could straighten out the kinks and tame the power of the lords and ladies.
There's no question that there are major abuses including blatent ethical violations and constitutionally questionable procedures. Those in power, as we see so vividly on a national scale, don't feel very much bound by ethics or even the law.
No fewer than a reported 77 fundraisers were held during the just concluded legislative session, perhaps a record number. Usually these are held not in a representative's district but in a handful of Honolulu restaurants convenient for lobbyists and business interests to attend. The per-plate donation requests are often way above the budget of ordinary constituents.
Of course, bills are still moving through committees that these lobbyists support or oppose, hence the ethical issue.
Those in power here seem to have a disdain for political ethics (and there are other examples).
The state constitution requires that a bill have three readings but in each session many suffer a "gut and replace" procedure that replaces the wording of a successful bill with one that did not make it that far but which the leadership wishes to advance anyway.The successful bill effectively dies. So far there has been no remedy in the courts, and the judiciary is perhaps unlikely to interfere with legislative procedure. The maneuver is hidden on the state capitol webpage so as to shroud it from public view.
This session saw the Shogun [Speaker] of the House pull conference committee members at the last minute when it looked like bills he didn't like would pass, thereby trashing the many hours of testimony submitted during session supporting those bills. It costs real money for Neighbor Island residents to fly to Honolulu to attend committee hearings—their time and investment (and perhaps willingness to participate further in the legislative process) is hijacked for who-knows-what purpose. This is not how a fully-functioning, healthy democracy is supposed to operate.
Even the constitutionally-required "three readings" are a sham.
So we could do with some work to improve our system of governance, but the raw material is there and the obstacle of the two-party division is gone.
We can build on what we have instead, improving it, perhaps with a top-two voting system as David Shapiro suggests in his column today, along with other safeguards to eventually end the feudal power structure.
The opportunity is here for us to create a truely democratic state government.
Instead of lamen
Monday, June 04, 2018
Johan Galtung's view from Europe: Meanwhile, Around the World
Meanwhile, Around the World
4 Jun 2018
#537 | Johan Galtung – TRANSCEND Media Service
Kyoto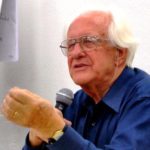 The world may be losing a peace opportunity in the USA-North Korea conflict. With NK nuclear-tipped missiles capable of reaching mainland USA something close to "balance of power" had been obtained, by many seen as the key to peace via "mutual and balanced" disarmament even to "general and complete disarmament" (GCD).
Whether this ever happened is unclear. States tend to see "balance" as having more than the other and suspecting that of him. But something else may happen: distargeting, not aiming at each other.
However, in all these formulas there is an element of equality, of the symmetry that may be a condition for peace. But symmetry is unacceptable to USA. That state does not see itself as being on an equal footing with anybody in the world, and certainly not with small, even if very powerful, North Korea.
The same applies to "negotiation" as a mutual give-and-take. USA as "the most powerful in the world" is ready to take, not to give. Their sense of a "summit meeting" is informing the other what to give, with Kennedy-Khrushchev over Turkey-Cuba in 1962 as an exception.
North Korea had developed a nuclear capacity as bargaining card for its three goals: turning the armistice into a peace treaty, normal diplomatic relations with Seoul, Tokyo, Washington, and a nuclear-free Korean peninsula, duly inspected by United Nations.
This has a symmetry taste of peace, but to the USA the stench of equality. And North Korea is forced to give up one after the other.
North Korea–today much less vulnerable–may have been threatened with a repetition of the 1952 US Air Force bombing, killing 3 million. USA, extremely vulnerable, must eliminate any threat, even bargaining cards. And that may look like the end of the story.
The only thing remaining is the unsolved USA-NK conflict, and the next violence or threat of violence. A sadly missed opportunity.
It also looks as if Japan will do nothing to solve its contested islands problems, with Russia, (the) China(s), and the (the) Korea(s). Mutually acceptable solutions might include dividing them, or, as this author argues, sharing ownership, dividing the revenue equally.
Akifumi Fujita, a nuclear scientist turned peace researcher, argues that it is because of their intellectual attachment to the state system, as a zero sum game with (threat of) force as ultimate arbiter. All efforts to go beyond that, with cities cooperating directly across conflicts to mention one example, pass unnoticed.
PM Abe now militarizes Japan much more, with offensive capacity, possibly nuclear, accepted as "normal" for states. USA holds back, worried about a Japanese revenge. Joseph Nye: "Japan's image hurt by Abe's militarist facade" (Japan Times 5 Apr 2014). Well, more than a "facade", stark reality; more than hurt "image", hurt peace.
Roberto Savio's "Ten reflections on today's crisis" (other-news.info/2018/04) include:
"Ten years ago, 852 people has the same wealth as 2.3 billion people. Now there are eight"; "we are-breaching the 2 degree temperature limit beyond which our planet-undergoes irreversible changes; "financial transactions on any given day is forty times higher than the production of goods and services around the planet"; "political participation has declined from an average 86% in 1960 to 64%".
More inequality, insults to nature, speculation; less politics.
In December 2011, Chávez, treated for cancer, wondered "have they invented a technology to spread cancer, a day after Argentine's leftist president Cristina de Kirchner had been diagnosed,–after "three other prominent leftist leaders, Dilma Rousseff, Fernando Lugo, Lula da Silva.
"With Unemployment So Low Why Are Wages Stagnant?"–"decline and war on trade unions" (David Schultz Counterpunch 8 May 2018).
China expands economically, politically in the sense of shaping others (including the USA, more than Americans are aware of), now also militarily–but culturally? Not really. There is much talk about Confucianism, but very little about the more important Daoism.
"Is China's Silk Road project the new colonialism?" (NYT 5-6 May 2018). The article has an answer: "Or is it presenting an alternative model of development to a world that could use one?"
The answer is, of course, both-and. Ever stronger East-West rail and road links built by China for mutual benefit and cooperation can also be used like the North-South shipping and air links made by Europeans for their conquest and colonization of Africa and Asia.
And by a small group of Polish Jews, the zionists, focused on the Middle East. Their colony, on Arab-Muslim lands with Jewish history, the "Jewish Homeland", is now celebrating 70 years as a state.
"What keeps Xi awake at night?" (NYT 14 May 2018) according to Xi brings up "winning the technological race, taming the internet, racing for military edge, hidden financial risks, unrest over pollution". He is probably not alone among statesmen being awake over those issues.
A more basic issue and not only for statesmen: "You are going to die. Just face it" (NYT) about a book by Barbara Ehrenreich, Natural Causes: An Epidemic of Wellness, the Certainty of Dying, and Killing Ourselves to Live Longer, 2018. The way we live "every death can now be understood as suicide". Reviewers Chris Buckley and Paul Mozur: there is also "the obvious point that most Americans suffer from a lack-not excess-of access to basic health care". The obvious matters.
Last selected article this month: "Does math make you smarter" by Manil Suri (NYT). The general tone of the article is a cautious "no". "Knowing more math" is not the same as "smarter". But knowing about creating new mathematical realities, like negative numbers, fractions, may be useful. How to transcend limitations, in other words.
_____________________________________________________
Johan Galtung, a professor of peace studies, dr hc mult, is founder of TRANSCEND International and rector of TRANSCEND Peace University. Prof. Galtung has published more than 1500 articles and book chapters, over 500 Editorials for TRANSCEND Media Service, and more than 170 books on peace and related issues, of which more than 40 have been translated to other languages, including 50 Years-100 Peace and Conflict Perspectives published by TRANSCEND University Press. More information about Prof. Galtung and all of his publications can be found at transcend.org/galtung.


This work is licensed under a CC BY-NC 4.0 License.
Monday, April 09, 2018
Johan Galtung's view from Europe (video): Breaking the Cycle of Violent Conflict


Johan Galtung: Breaking the Cycle of Violent Conflict
9 Apr 2018
University of California Television – TRANSCEND Media Service
A noted pioneer in the field of Peace Studies, Johan Galtung makes the case for incorporating human rights as key to successful peace building around the world.
This article originally appeared on Transcend Media Service (TMS) on 9 Apr 2018.
Share this article:


This work is licensed under a CC BY-NC 4.0 License.


Monday, March 19, 2018
How to easily monitor bills in the Hawaii state legislature using your Android phone
by Larry Geller
The January thru May legislative session can get frantic if you're following several bills. It's easy to miss a hearing, and time consuming to check all the testimony and committee reports. The website doesn't help you much—you can sign up for hearing notices via email, and that's about it.
An app developed as part of a thesis at the University of Hamburg has come to my rescue.
I used it for the first time this session and can recommend it as very efficient and fairly easy to set up. There are a few steps (which I'll describe below), but in less than four minutes I can set it up to watch bills for me. After that, it puts a notification on my phone as an alert.
The app tells you what has changed as well. It does everything I need to effectively follow the progress of a bill.
The app puts alerts in the notification area on my screen. Different versions of Android handle this differently.
I can use any of a number of other apps if I want a text or email sent, but I'll leave that explanation for another time, it's not simple.
Step 1: Get the app.
Web Alert is available from the Play Store here or from the Play Store app on your phone.
Step 2: Start the app. Go to the Capitol website, capitol.hawaii.gov.
You will be entering the bill number here:
Step 3: Enter bill number and push the Go button.
You will then be on the status page for that bill.
Step 4: Verify that this is the correct page
At the top it says "Recorder". If the page is the correct one, push the check mark at the top.
It will then change to "Selection". This is where we will tell the app what to monitor for changes.
Step 5: Make your selection.
For this example we want to watch for status changes. A status change would include committee assignments, votes, or other actions on a bill.
The status of a bill is given on the left side of the page, arranged by date.
Push someplace in the status listing. You'll get a box offering (among other choices) to expand your selection.
Keep expanding until the entire status area is selected. It only takes a couple of pushes. Select only the status area.
Then push the check mark at the top.
Step 6: Rename the alert with the bill number.
You'll be back at the main screen. The entry you just made will be labeled "hawaii.gov" but you'll probably want to change that to the bill number.
Long-press on the entry. You'll get this menu.
Select Edit and change the name of the alert.
Now you're done!
If you want to follow testimony and committee reports, create a new alert but select the right part of the bill status page instead of the left. Select all the boxes (committee reports, hearings, bill text, etc.). Then push the check mark at the top.
There are other tweaks to the app, such as setting the frequency of monitoring, which you can explore from its settings (the gear icon at the top).
As you see from the illustrations, I'm following a few bills right now. The list used to be longer but some bills died (that is, were killed!). I deleted them to save data and CPU time. No need to have the app follow dead bills that will never change.
Now, when the status of a bill changes, you'll get a notification. Push on it to see the changes. Scroll up and down with your finger to find all the changes. This is very handy!
With the arrows on the bottom you can go forward or backward in the change history.
Clicking on the "world" icon at the top takes you to the status page on the Capitol web site for further exploration.
Let me know how this works for you, or if you have another easy way to follow bills at the lege.
Monday, February 26, 2018
Rusti announces run for Governor of Hawaii--again
by Larry Geller
Photo: http://www.flickr.com/photos/shifted/ / CC BY-NC-SA 2.0
Follow Rusti's campaign on Twitter. Click here.
In a surprise announcement, Rusti the Orangutan announced he will be resigning from the Honolulu Zoo to devote his full time to campaigning for governor of Hawaii. This has a familiar ring to it: it's exactly what Rusti said eight years ago. But at the last minute, Rusti couldn't get a ride to file his papers, and gave up.
Is Hawaii better because Rusti didn't run in 2010? You answer the question.
Disappeared News questioned Rusti in 2010 about his campaign plans and hopes for Hawaii. We bring you an exclusive interview again this time. I'm quite happy to repeat some of the questions I asked then—times have changed, although Rusti hasn't.
DISAPPEAREDNEWS: I understand that you've decided to throw your hat into the ring once again for this year's race for governor.
RUSTI: I now have many hats. I noticed that hats matter in national politics. Some say "Make America Great Again" in different languages.
One of my platforms is that Hawaii should have a hat. Why is it that none of our politicians wants to make Hawaii great again? It's always the same-old same-old. Homelessness was a crisis in 2003, it's still a crisis in 2018. Hawaii's state tax system dates from the 19th century, I understand, though they have updated it to use the Chinese abacus quite recently, I heard.
I want to make Hawaii great again. Whatever that takes. I can do it—I'm as capable as that guy Trump who I understand is now our president.
Somebody left me a banana wrapped in a newspaper article from last year claiming that Hawaii is already great:
The state granted women legal abortions in 1970, predating Roe v. Wade. In 1972, it became the first state to ratify the Equal Rights Amendment. And in 1974, it became the first to mandate employer-sponsored healthcare with the Hawaii Prepaid Healthcare Act.

Hawaii just became the first US state to pass a bill supporting basic income…
This demonstrated to me the unique power of bananas to convey information.
DN: I asked you last time you ran. Why would you leave your cushy job at the zoo for the thankless and unrewarding position of governor?
RUSTI: My answer is the same: Neither of the other two candidates can offer what I can: to turn Hawaii into a true Banana Republic. Only by realizing our true potential can we truly aspire to greatness. We should give up trying to become the "high tech hub of the Pacific" and aim to maximize our natural strengths.
I believe our strengths are our people and our bananas. This is because so many people have given me so many bananas.
I am the candidate best equipped do this because I understand bananas. Isn't that simple enough? Don't laugh—we have more varieties of banana here in Hawaii then they have in (say) Washington, DC. Ask at your local farmers' market, they'll tell you all the different kinds they have.
But we don't capitalize on our natural advantages. By running for governor I can capitalize and capitolize at the same time. First, though, I need a hat with a slogan…
DN: I challanged you last time: you've never held elective office… you never served in Congress, you've never been mayor… and you copped out last time you said you would run for governor.
RUSTI: That's still the greatest advantage I hold over my opponents. With inexperience one can go far—it's a fact!
If I win this election I promise to serve out my term, but after that… I can see myself in the oval office. I firmly believe that the American people would welcome my inexperience and deep understanding of fruit.
DN: In 2010 you had your choice of running mates. What do you think of today's field of candidates?
RUSTI: I will endorse one candidate for Lt. Governor. It will matter because I am the 800-pound gorilla that everyone has heard of.
So far, none of them have paid me an official visit. I demand loyalty, and also begging to be chosen.
I know that they secretly want to move on to the governor's mansion next time around, so they better also bring some decent gifts if they want to succeed with me.
In addition to loyalty and tribute I will be looking for someone weak enough not to challange me for re-election if I decide not to run for president next time around.
My wife Violet is thinking of trying for that office, and she outweighs me.
Follow Rusti's campaign on Twitter. Click here.
---
Did you know that orangutans are endangered as the rainforests are cleared for palm oil production?
Support programs to protect orangutans and other endangered species. See the Orangutan Project.


Johan Galtung's view from Europe: Not War on Terrorism but Dialogue for Solutions
"
…West of whatever type, will you please stop invading us!

"
"
…And then: Afghanistan is not a Western unitary state with capital in Kabul, that is a Western illusion. Afghanistan is a co-existence of 8 nations–7 of them also in neighboring countries–and 25,000 villages, very poor, very autonomous. And invincible: there is no central point from which an invader can conquer the whole country.

"
---


Not War on Terrorism but Dialogue for Solutions
26 Feb 2018
#523 | Johan Galtung – TRANSCEND Media Service
I am sitting somewhere in Afghanistan. Across the table are three Taliban; Pashtuns like most Taliban. My opening question is standard: "What does the Afghanistan look like where you would like to live?" with some equally standard follow-up questions: "What is the worst that happened to you?", and "Was there a good period in the past?"
And they talk, and talk, and talk; it sounds like no Westerner ever asked them questions about what they think. For them the answers were obvious, and they were very eager to explain the obvious:
The worst that happened to them was the (Sir Mortimer) Durand line in 1893, the 2,250 km border between Afghanistan and at the time the British Empire, today Pakistan, that cut the Pashtun and Baluchi nations in two. Today the Pashtuns, 50 million, are the largest nation in the world without their own state, so their first priority is to undo that line defining them as smugglers, "terrorists" escaping to safety "on the other side".
Then the Western habit of invading, the UK three times, USSR once, now the USA and the "coalition of the willing"-still going on.
What does it look like? Afghanistan-Pakistan without a border.
And then: Afghanistan is not a Western unitary state with capital in Kabul, that is a Western illusion. Afghanistan is a co-existence of 8 nations–7 of them also in neighboring countries–and 25,000 villages, very poor, very autonomous. And invincible: there is no central point from which an invader can conquer the whole country. Maybe a loose federation with villages as the basic unit and a small capital; maybe a community with the neighbors in spirit, Islam and language; the economic priority being the positive, not punitive aspect of Sharia, basic needs for all, all nations, both genders.
And there we have made terrible mistakes, now learning from more advanced brothers and sisters in Muslim countries. We are improving.
We are very violent so we need some peacekeeping by our more advanced brother and sister countries, Tunisia, Turkey, Indonesia. And then, West of whatever type, will you please stop invading us! Nobody has defeated us, but it has cost us millions of lives–.
Yes, it was better before Durand and in the periods between the invasions. What we need now is a coalition government, a loose federation, a community with the neighbors, basic needs priorities for all, peacekeeping by brothers and sisters. The Afghanistan we want.
I remember myself during my first visit to Afghanistan January 1968 asking myself my standard question, what does this country remind me of? The answer was, of course, Switzerland; not 8 nations, but 4 (one only Swiss); not 25,000 villages, but 2,300 local communities, a federation with no nations running the country alone, permanent coalition government, neutrality since taking a stand in favor of one or the other neighbor would tear Switzerland apart. A Swiss model?
I am sitting in the office of David Kucinich before they managed to gerrymander the major peace spokesman out of the US Congress, with 8 of his fellow representatives: "Professor Galtung here is back from Afghanistan and talks with the Taliban; up came a possible solution".
The reaction in the major "state terrorist" country in the world?
"Very interesting. But we are elected representatives of the US people and they are not interested in solutions. They have elected us for this, V for victory, then we will tell them what the solution is."
I said that victory would elude the USA given their devotion, and unlimited time perspective as opposed to an "administration" or two; that retreat with honor leaving behind a regime to the US taste would also elude them; why not help with a federal constitution and Central Asian Community, becoming their friends? Answer: not our mandate. Me: then you are heading for something worse than defeat and retreat. They: What? Me: Becoming irrelevant. The ball is in other courts.
I am sitting in State Department asking my standard question: "What does the Afghanistan look like that you would like to see?" And the answer, predictable since it is US world policy: "with democracy in the sense of fair and free multi-party national elections, and a free market". And an Afghanistan that cannot attack us–9/11.
Me: But that style democracy presupposes an I-culture, the individual as his-her own decision-maker. Afghanistan is 98% Muslim, more we-culture, for them voting cuts something organic in winners and losers, for them dialogue to consensus makes more sense. No answer.
Me: And the free market leads to increasing inequality; no problem for Islam. The problem would be misery at the bottom, basic needs not met. How do you handle that? Answer: trickling down. My answer: Pumping up seems to be stronger. Laughter. Problem unsolved.
I am sitting somewhere in Southeast Asia, in front of me are Al Qaeda. Me: "What does the world look like you would like to see?"
They: A world that respects, does not trample upon, Islam."
Me: But don't you trample upon women? And the fourth stage of jihad–exerting yourselves for the faith–is very violent.
They: Violence against women is not Qur'anic but tribal traditions not yet overcome. And the fourth stage of jihad is self-defense, legitimate in international law. Against the Crusades, against Zionism, now also against the invasion of Afghanistan".
Me: But there is much jihadism not legitimately declared?
They: A problem. But moderate retribution is Islamic.
I am in Madrid at a Dialogue of Civilizations conference; in front of me is Hamas with a tape-recording of Bush saying that God has chosen him to bring democracy to the Middle East. Bush? A blasphemy.
Me: Is there an Israel you can recognize? They: of course. Me: Like 4 June 1967?
They: Yes, with some modifications, we'll tell in due time when there are real negotiations.
I am sitting in an adjunct of Pentagon with a two-star general, charming and well informed: it costs them US$10 to make an IED, a bomb–they can go on forever. Our problem: no Plan B.
He was forbidden by a higher level from talking more with me.
A conference at a think tank in Washington. An excellent talk by a State Department consultant on the history of Israel-Palestine-USA talks. Question from the moderator: "And the solution?" "No idea."
So I am brought in to present the Transcend 1-2-6-20 plan–Palestine recognized also by Israel, with some Israeli cantons on the West bank and some Palestinian cantons in Northwest Israel; cooperation between the two; inside a 6 state community of Israel with its five Arab neighbors; surrounded by an Organization for Security and Cooperation in West Asia, adding neighbors' neighbors and some of their neighbors–about 20. Silence. No alternative Plan B.
Up come two State Department experts, the task of one being to disseminate US style democracy, of the other a federation. The former got the I-culture/we-culture answer and in addition that you may need a federation first and then democracy in each part to prevent the most numerous nations from dominating all. And for the latter: for a federation they must also identify something that binds them together, not only what divides them. Maybe they want independence, ask them.
Conclusion I: What the "terrorists" say is not unreasonable; what is unreasonable is not knowing what they say. I know no case where there is not a basis for a reasonable–accepted, sustainable–solution. The "state terrorists" in Washington seem so dedicated to military planning and execution that there is little time or manpower left for any Plan B; either nothing at all, or not thought through. The insensitivity to cultural and structural factors is remarkable.
Conclusion II: This has to change for the sake of all involved.
And all it takes is dialogues, preferably public, with all parties.
Let me now get into more detail on Afghanistan-Pakistan-USA. Washington, Carnegie Endowment, 18 April 2012: Ladies and gentlemen, first, thanks to American Muslim Association Foundation for organizing a forum on this controversial topic in the heart of Washington!
You have given me the global perspective on this panel, taking into account much space and time; kind of einsteinian. Seeing the world from above I sense five grand trends as a backdrop, a context, for the theme: the fall of the US empire; the de-development of the West; the decline of the state system to nationalisms from below and regionalisms from above; the rise of the Rest; and the rise of China.
And then, spiraling down toward the ground, we see those three actors and the countless sub-actors in deadly embraces, so well described by Ahmed Rashid in his Pakistan on the Brink: The Future of America, Pakistan, and Afghanistan. Let us highlight some aspects.
We see a wound, a 1400 miles border dividing Pashtuns, today 50 millions, carved in 1893 by Durand–an English foreign secretary of "British India"–between the Empire, today Pakistan, and Afghanistan. Thus, Pashtuns crossing the line are not entering a "safe haven", but are at home. The "treaty" was in English, which Afghanistan's emir did not understand. Another signatory was sovereign Baluchistan, later invaded by and incorporated in Pakistan. The Pashtuns were not included.
We sense the US reification of conventional world maps of states, like the two mentioned. Yes, they have governments, more or less of, by and for the people, not only for 1 %, and they have more, or less or not at all failed states, presidents or prime ministers. But they throw a veil over more important maps of nations, more informative today given the decline of the states. And maps of civilizations, like Arabs, Muslim, Christians, Jews. Not only Muslims have the dilemma of who am I, a citizen of a secular state member of the state system, or a believer in a faith, the ummah for the Muslims.
We sense Pakistan's concerns: internal divisions among nations, and the conflict with India, above all, but not only, over Kashmir.
We sense Afghanistan's concerns: others invading, occupying, conquering, from Alexander the Great via the Mongols and three English invasions, one Soviet, and now USA-NATO in a US-lead coalition; with varying pretexts. Like hiding the search for a base close to China (Bagram), and for oil from the Caspian to the Indian Ocean, under a pretext of 9/l1 coming from Afghanistan in general, and bin Laden in particular; without delivering any public proof of that assertion.
We sense the USA committing the same elementary mistake again and again: the enemy of my enemy is my friend; working well for some issues, but that friend may also have some other points on the agenda. Use bin Laden to beat the Soviets, but maybe he is against secularism in general, not only the Soviet variety? Use Pakistan to beat Islamists on their own ground, but maybe on top of their agenda is to beat India in having influence in Afghanistan, and hence protecting Pashtuns, Taliban, and housing the key enemy bin Laden? Leading to a de facto war, the Pakistani secret service, ISI, taken by surprise(?) by Obama ordering a US SEAL extra-judicial execution on their lands.
And in the background Ali Bhutto's Islamic bomb, adding to the evangelical, anglican, catholic-secular, orthodox, confucian, judaic and hindu bombs, competing for god-like omnipotence. Israel's goals, to eliminate that bomb, and stop one in Iran, become US goals. The tail wagging the dog? Partly, but even more important is how the two countries came into being, taking over somebody else's land in the name of their faith, killing, pushing inhabitants into exile, or into reservations. The much longer history of India can also be read in such terms. Maybe a basis for the USA-Israel-India alliance in the area: if one of us falls so does the other, from illegitimacy? Well, they are not the only ones, look at much of Latin America.
How about US-Pak relations? Agendas that coincide only on some points and diverge wildly on others will drive them from one conflict to the next as they have for a decade or two. But Afghanistan, and Pakistan in general and ISI and the Army in particular, also use the USA as a milking cow–Pakistan to the tune of $3 billion a year or so.
Some cow. These are the meager, not the fat, cow years. Milk is printed, comes as vouchers, old arms. Not a lasting relation anyhow, and even less so in an Afghanistan where they have to create army and police for the milk transfer. Not strange that the more or less willing partners and US civilians cooperate to have dialogues with the Taliban to get off the hook, the US military saying "give us only X years more and we'll beat them". With drones and SEALs.
USA and NATO will withdraw and bones of the US empire will be buried on Afghan soil. Maybe NATO too. That game offers no solution.
We are back to the grand trends of the opening: power moving to the south and the east, states yielding to federations and regions. Pakistan can probably only survive as a federation with very much autonomy for the parts, and as part of a Central Asian community with eight Muslim neighbors including Afghanistan. The more open the border the more will the Durand wound heal, not by Pakistan or Afghanistan yielding territory to the other, or as a new Pashtunistan. And that region will be more interested in good relations with China–already owner of enormous resources in Afghanistan–than with the USA.
And the USA? Hopefully withdrawing before the war with Pakistan becomes hotter. Into the same, the fate of the times: maybe into a North America region. Or a USA-Israel Judeo-Christian civilization, with all the problems that will imply? A true federation for WASPs and for dominated nations in the USA? A conference with Pakistan to exchange experiences, compare notes from the period 2001-2012?
Where love is missing, separation may be better. Even divorce.
* * *
In conclusion some words maybe guesses, about 9/11 2001.
The Arab/Wahhabite goal was probably justice, by executing two buildings in public space for alleged sins against Alla'h and lack of respect for Islam. The US goal was and is status quo, with free trade. Even to talk about bridging the gap is today taboo.
And yet the key parties, let us call them Washington and Al Qaeda, not 1.4 billion Christians and 1.3 billion Muslims, will have to start doing exactly that, through dialogues, secret and public. They cannot go on eliminating each other in the search for the elusive "roots" of the Evil on the other side that would make them victorious. Wiser people on either side–probably some steps removed from the two over-focused, and very similar, top figures–Obama and Osama–may already have started feeling their way into dialogue processes.
"No attack on the USA in exchange for US military withdrawal from Muslim countries that so want" could serve as an example of a possible deal. Another would be to explore the concept of "globalization-free zones"; like no US economic penetration in the Muslim ummah.
But the basic approach would be mutual exploration to identify the legitimate elements in such goals as "free trade" and "respect".
Cultural violence stands massively in the way of positive structural peace and in the case of 9/11 2001 even in the way of negative direct peace, simple absence of violence. In the case of 9/11 2001 the culture of violence goes beyond racial prejudice, bringing in such pre-modern, pre-Enlightenment Puritan and Wahhabite figures of thought as Chosenness, by God for Self and by Satan for Other, with visions of glory as God's reward and trauma as punishment, and of the final battle, Armageddon, where whoever is not with us is against us. Maybe one day Enlightenment will strike in both cultures.
And one day even reconciliation.
In the meantime let us drop the terms "terrorist" and "state terrorist"; as a beginning put them in [" "], quote unquote. Of course they stand for something: very often hitting defenseless people not in uniform, from the ground or the air. People in uniform hitting each other, also known as inter-state wars, are dwindling with the state system, and also because the wars are too risky for the combatants, they prefer defenseless victims. Up came the "terrorisms".
However, more basic than their violent strategies of various kinds is something deeper: conflicts, contradictions between parties, incompatibilities. Name the parties, identify their goals, explore incompatibilities and compatibilities for conflict and cooperation, and turn the former into the latter: through dialogues for solution.
_______________________________

Johan Galtung, a professor of peace studies, dr hc mult, is founder of TRANSCEND International and rector of TRANSCEND Peace University. Prof. Galtung has published more than 1500 articles and book chapters, over 500 Editorials for TRANSCEND Media Service, and more than 170 books on peace and related issues, of which more than 40 have been translated to other languages, including 50 Years-100 Peace and Conflict Perspectives published by TRANSCEND University Press. More information about Prof. Galtung and all of his publications can be found at transcend.org/galtung.
If you enjoyed this article, please consider a donation to TMS and click here.
Share or download this article:


This work is licensed under a CC BY-NC 4.0 License.