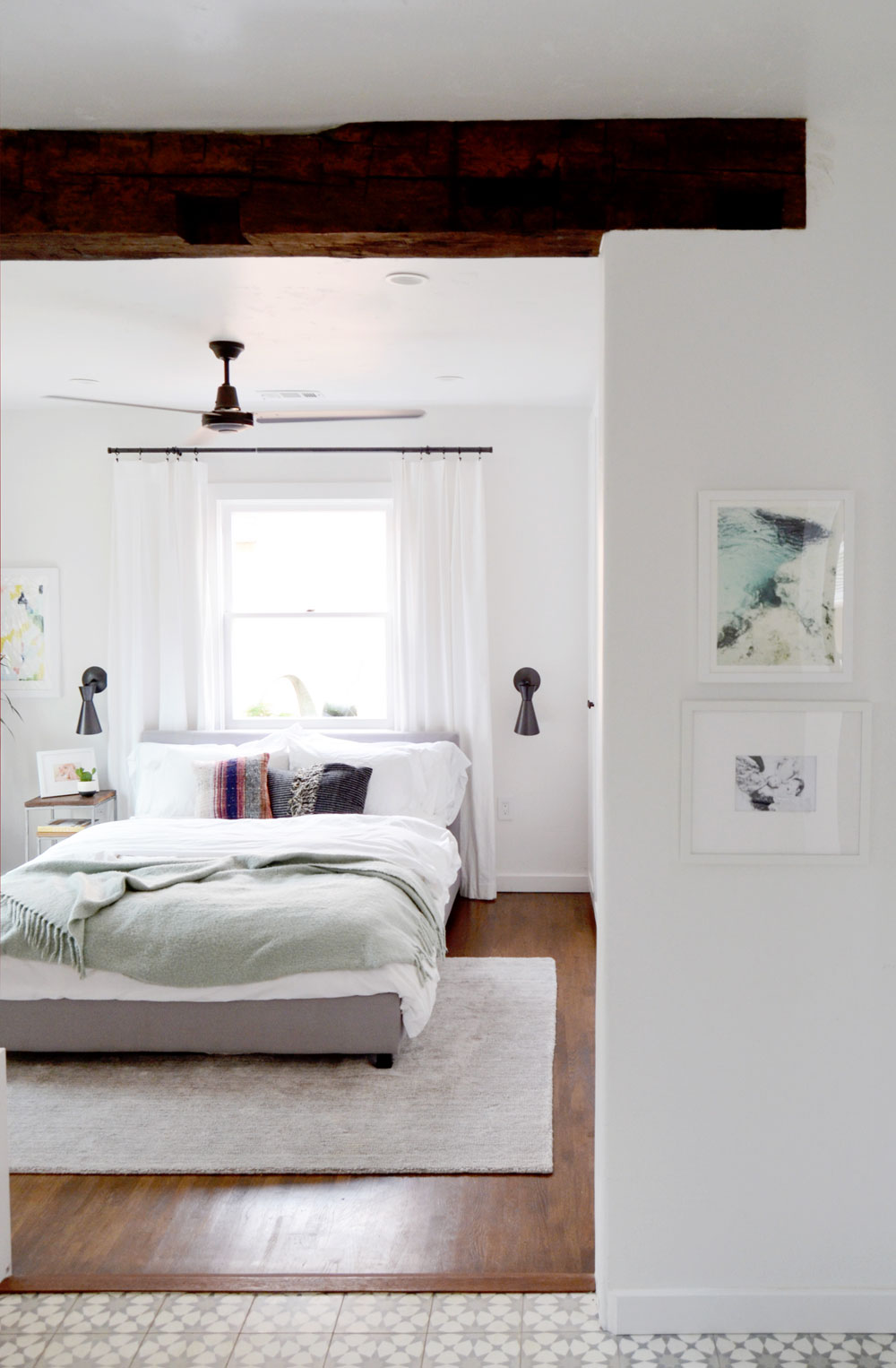 We finished the construction side of our master bedroom & bathroom renovation and lived in a beautiful shell of a room while all of the furniture/wall/styling details were figured out. I wish those decisions were overnight ones but man are they the ones you really want to think on and love. But after so much thoughtful time, I think we're there! And that's really cool to say.
This space has become a retreat, an escape from the world. It gives us an outlet to unwind or collapse into at the end of really busy days and it's hard to sum up in words the gratitude there. Like a new home, it has felt right to live in it for a good chunk of time while deciding what family photos to frame, which rug most the makes sense with a white space and a dog (a couple of failed attempts till we found the above West Elm guy that's so perfect), what pieces of handmade and purchased art to add, the right pillows to pull it all in,  which plants add great greenery and will survive. Our friend came to take a few photos for us and I'm excited to share.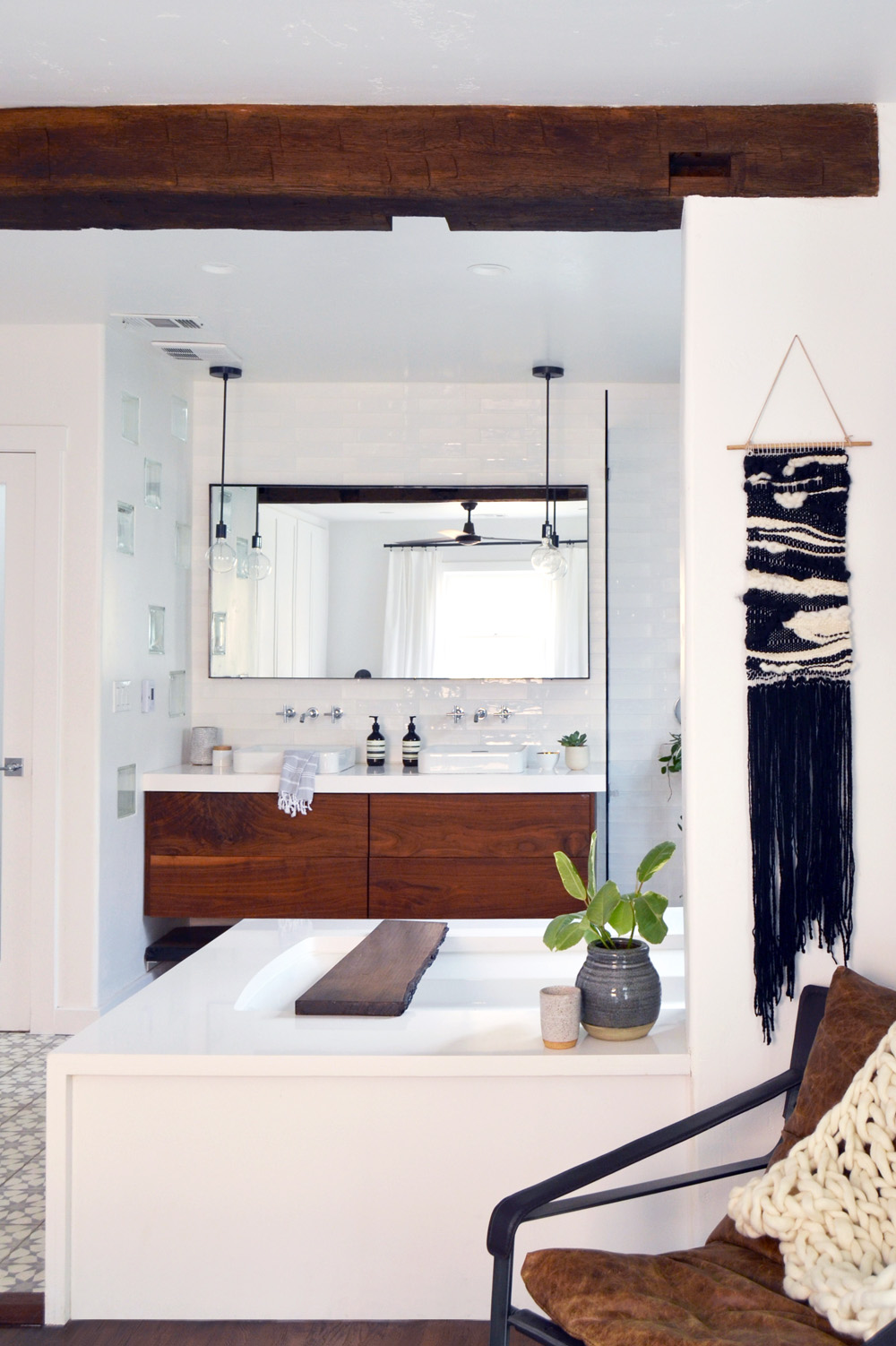 You can read more about the journey of this space here. In a nutshell, it started as two existing side-by-side bedroom and bathroom spaces and became one large open master suite. Kevin and I designed it out from a top down approach, moving windows and doors and walls on scratch paper until we had the box (or rectangle) of a room that made sense for electrical, plumbing, natural light, functionality and so on. Kevin and his good friend David built the entire space from scratch, from demoing the old 1030s construction to installing the reclaimed wooden beam and laying the tile. We brought tradesmen in to help with drywalling and plaster, painting, the countertop Quartz installation and other small pieces of the pie.
I made the above weaving from the black & white weaving kit from The Crafter's Box, ditto with the chunky arm knitted blanket on my favoritest leather chair from Wayfair. Honestly that sling chair is the best. Our neighbor built the custom walnut vanity from inspiration photos and it was awesome working with him to fit what ended up being an unusual space between the bathroom closet and shower (more on that piece here).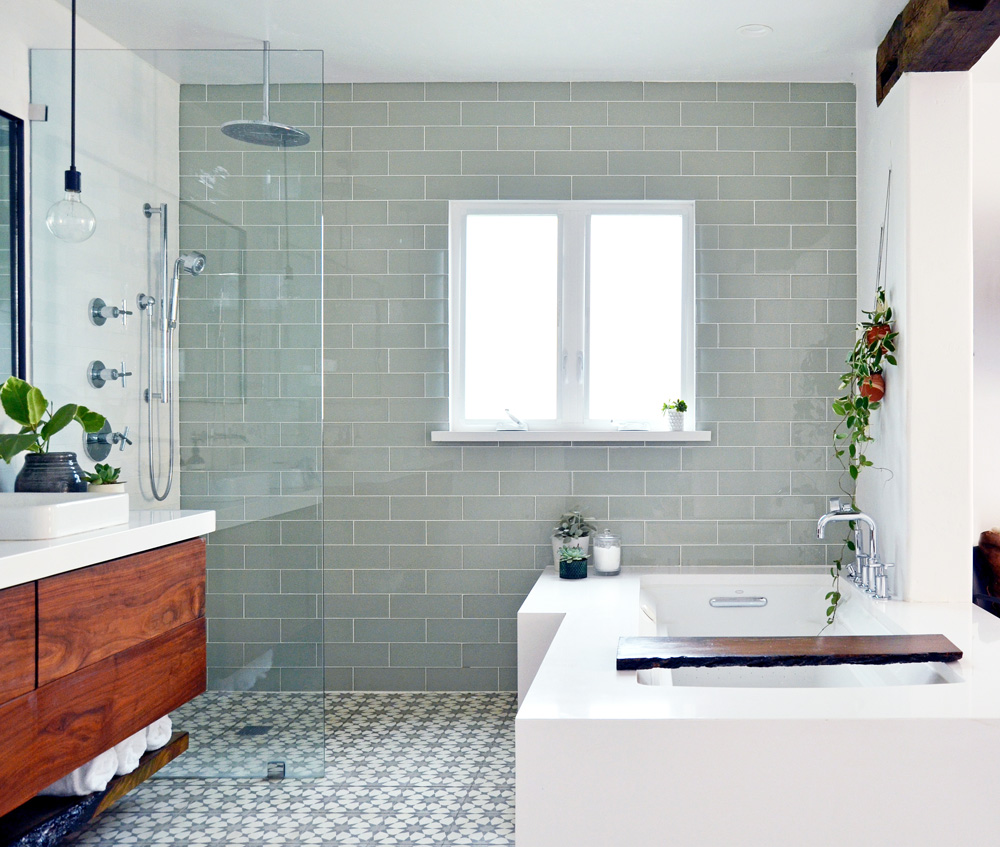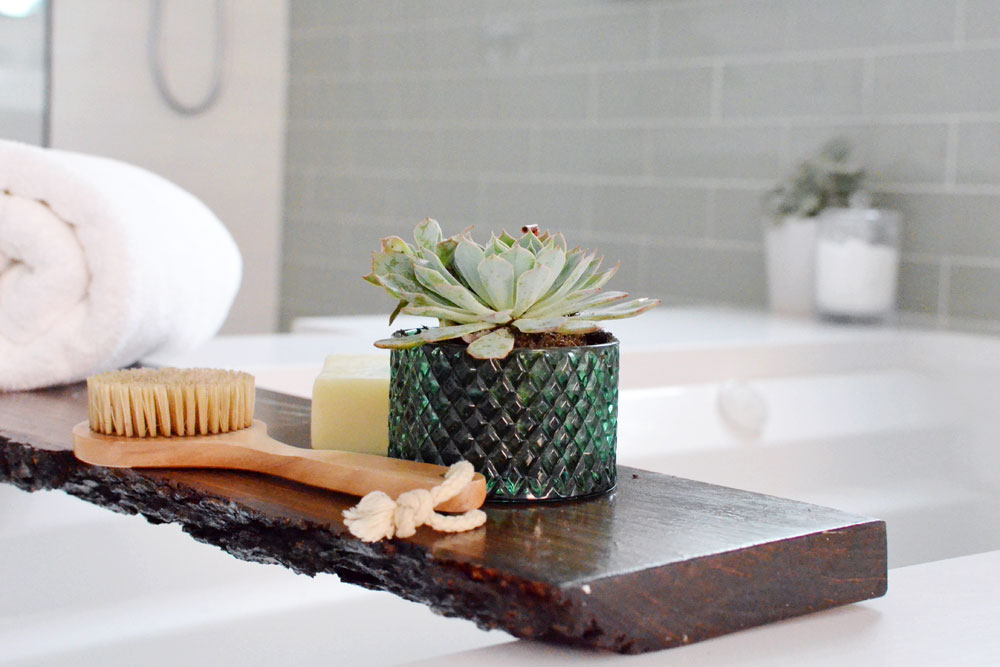 Our friend, David made the above bath shelf from a reclaimed piece of wood that was sanded and stained, he left the raw edge which I love! This little caddy shelf is sort of pretty awesome :).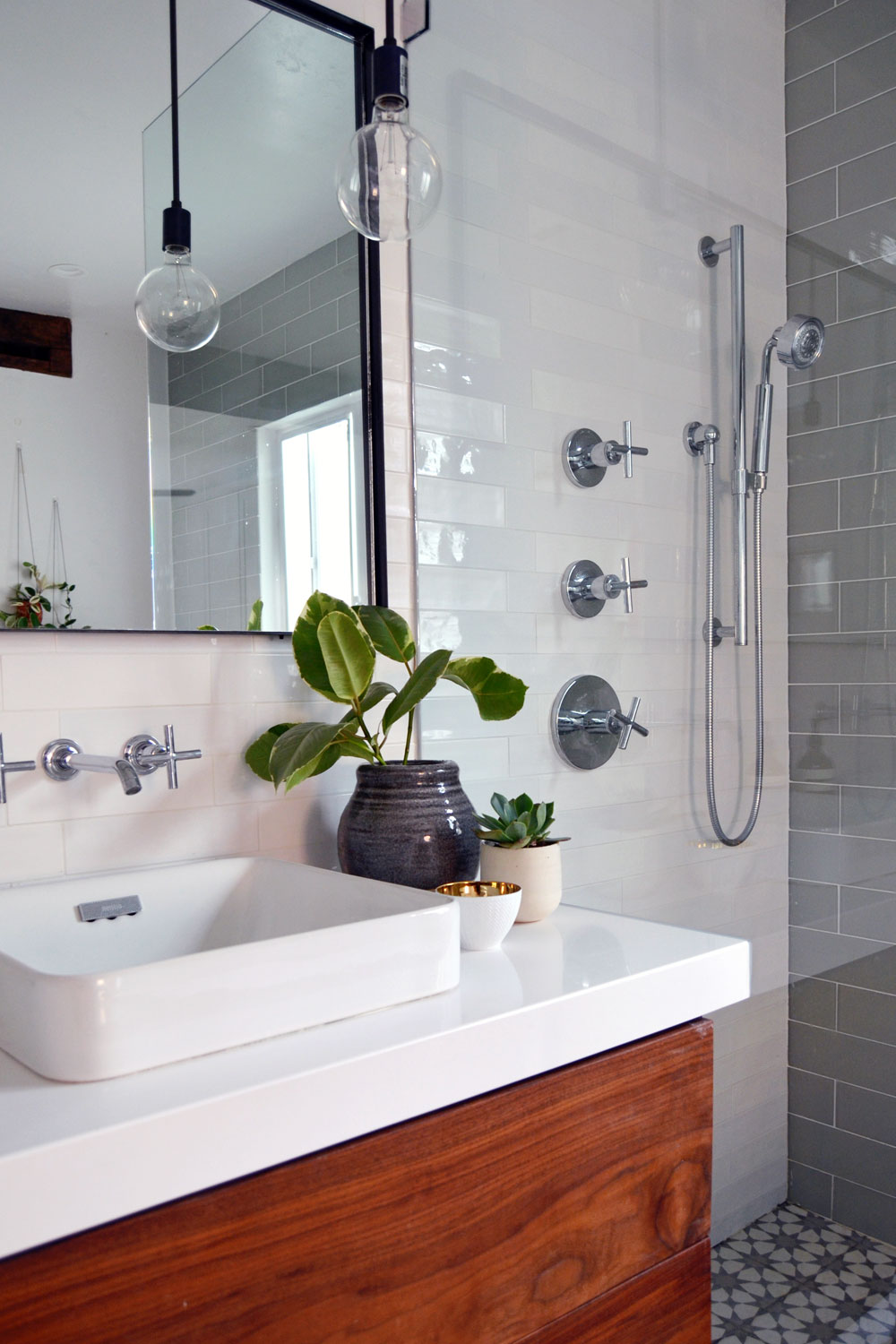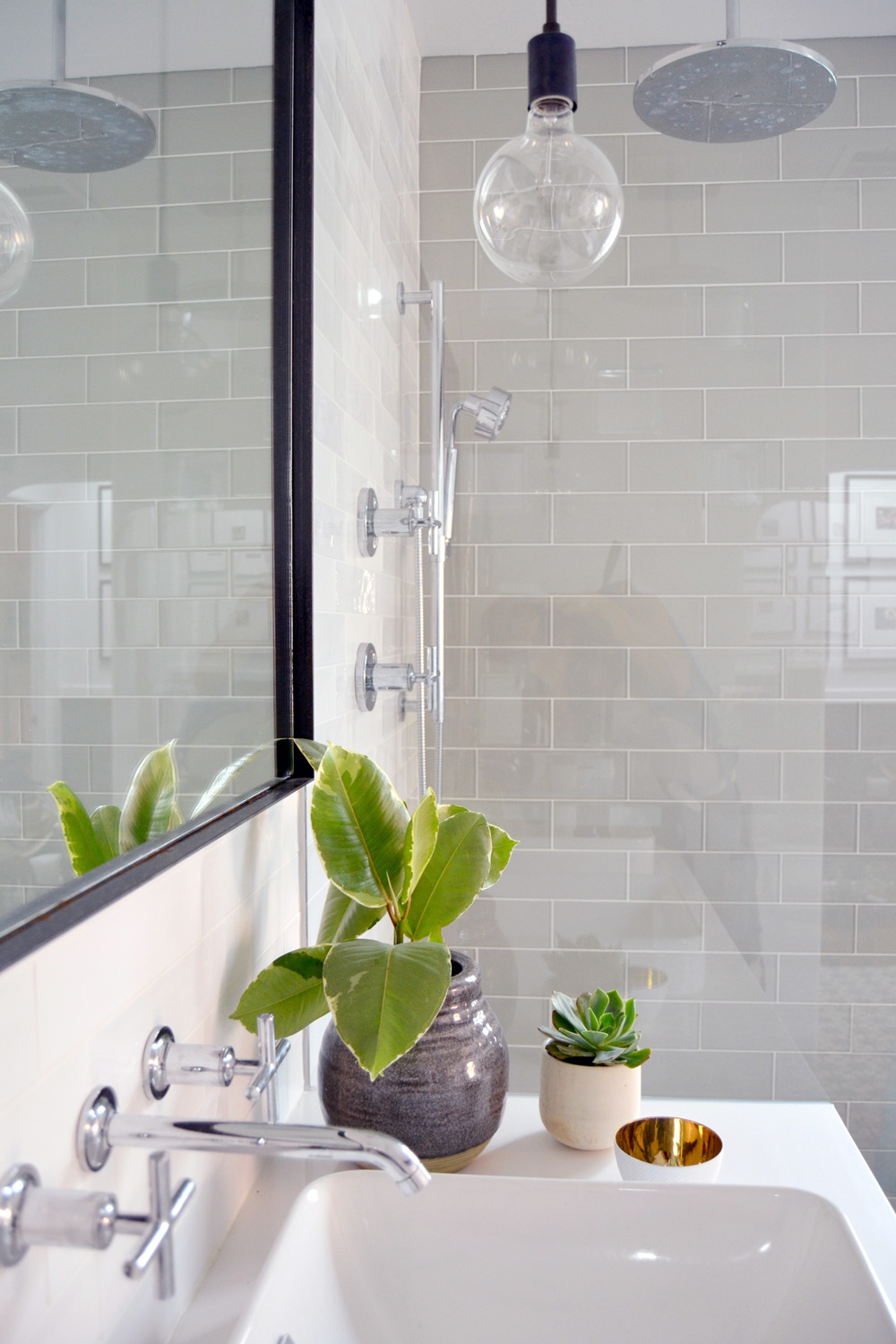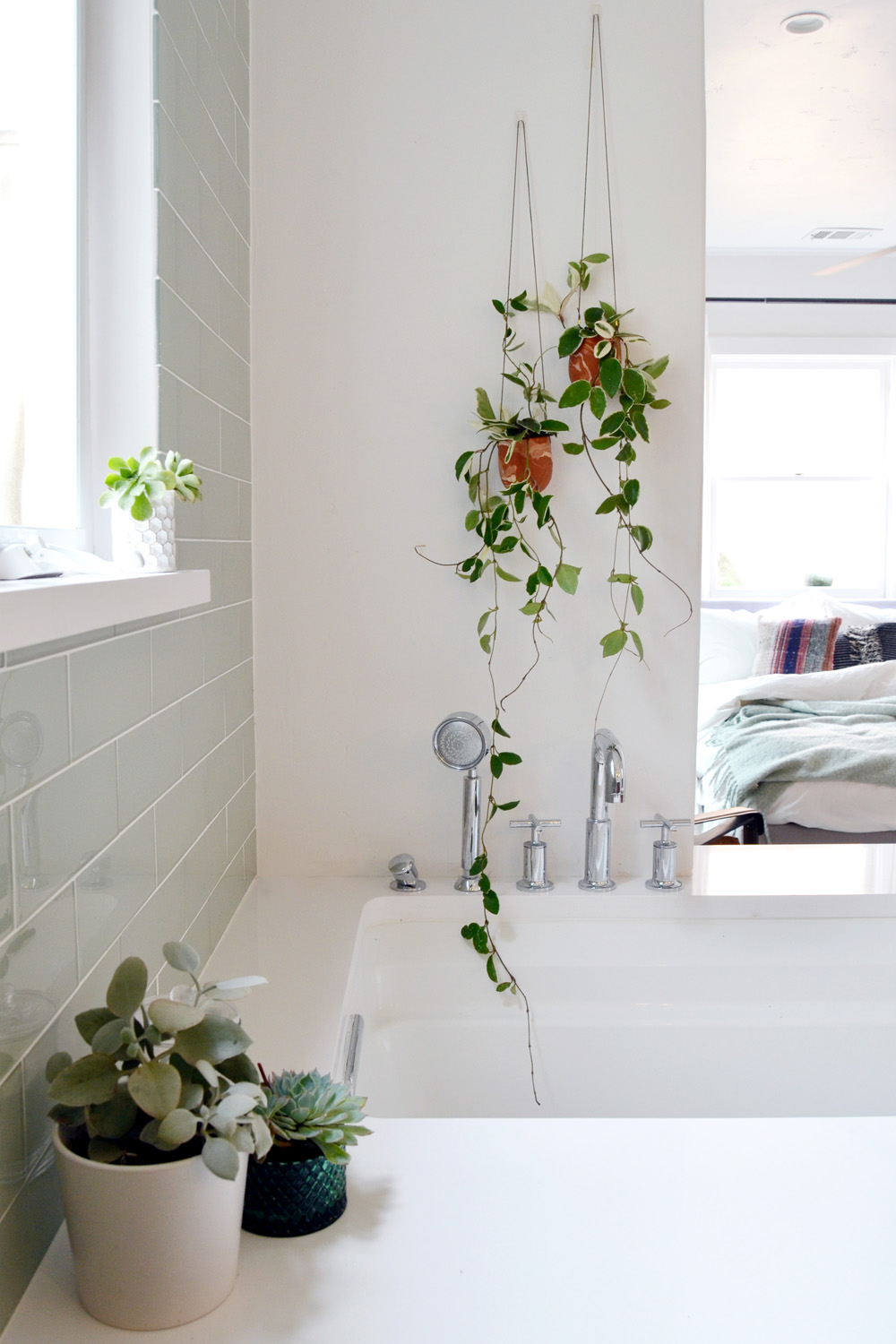 …