Jive Fathom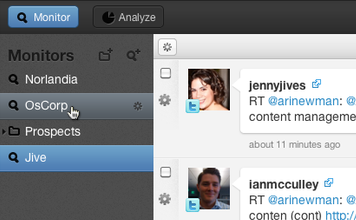 Listen. Analyze. Engage.
Your prospects, customers, employees and competitors are saying things you need to hear. Jive's Fathom and Fathom Pro social media monitoring apps make it easy to listen to conversations on the social web, analyze trends, share insights and engage in dialogue.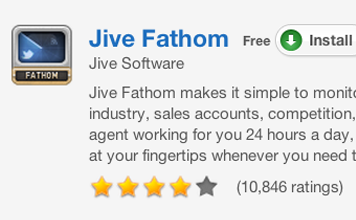 Become a listening organization.
It's not just a few marketers who need to hear what the social web is saying. Jive's Fathom app provides free social media monitoring to all Jive users, making it easy for sales reps to keep up on accounts, support to monitor issues and R&D to find the next big idea. And for power users, Fathom Pro adds advanced features like unlimited monitoring, sentiment analysis and social media engagement.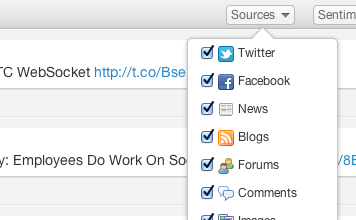 The entire social web. Delivered.
Never miss a tweet, comment, blog or update. With over 100,000 sources and 100% of Twitter and open areas in Facebook monitored, Fathom and Fathom Pro make sure you're always on top of the most relevant conversations on the social web.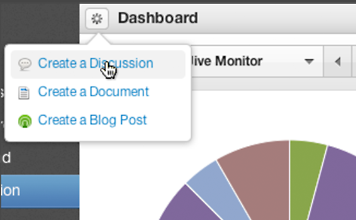 Keep everyone in the loop.
Don't let what you're learning from the social web get trapped in email. With Fathom and Fathom Pro, it only takes a click to immediately share insights and collaborate on responses.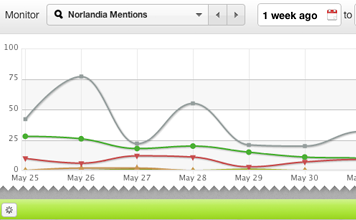 See the forest for the trees.
Make sense of the social web firehose with powerful socialytics. Keep track of mention trends and media distribution. Analyze sentiment trends and Klout scores with Fathom Pro.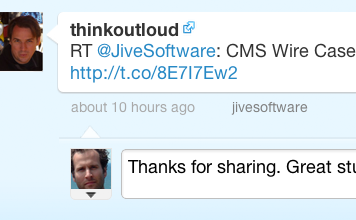 Engage without the hassle.
Responses to the social web can be assigned, responded to, and reported on – all within Jive. No need to fire up a separate client.