I couldn't resist.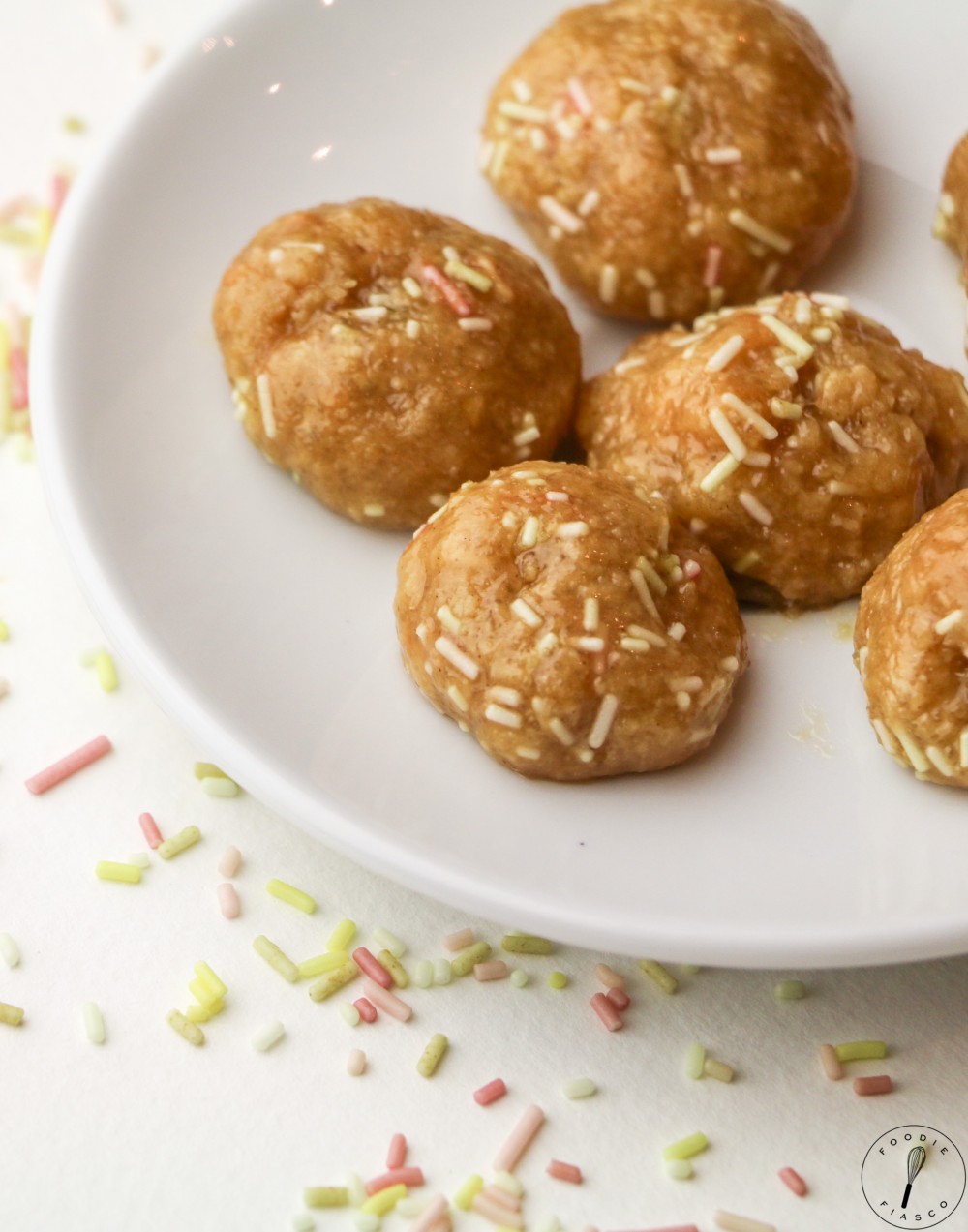 This recipe is so simple it almost feels silly to write it down. Almost. I love you too much to keep this gem to myself, so here it is in all its sprinkle-studded glory.
The elevator pitch on this one is easy. You get a vat of cake batter magic for only 165 calories… plus 27 grams of protein. TWENTY SEVEN. That's a lot. This is a very filling 165 calories folks.
Plus, it's literally ready in, I kid you not, under 30 seconds. Long story short, you should make this.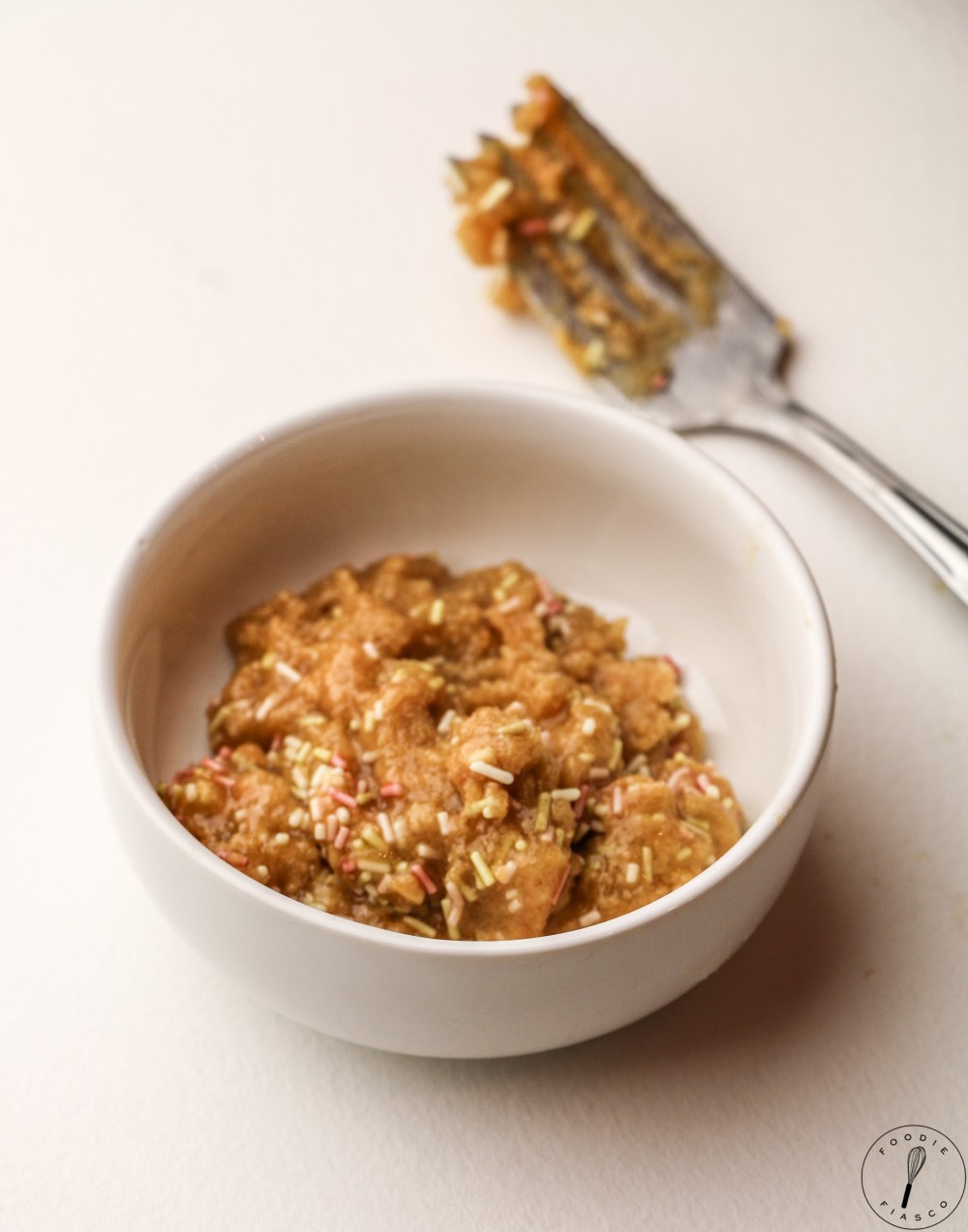 This is the perfect snack solution (snacklution™) for those of us plagued with the dangerous combination of *occasional* laziness and an insatiable sweet tooth.
Rifling through the cabinets mid-afternoon looking to fill my desire for something packaged and sweet can end badly. It's days like these I end up eating protein bars for dinner. No bueno.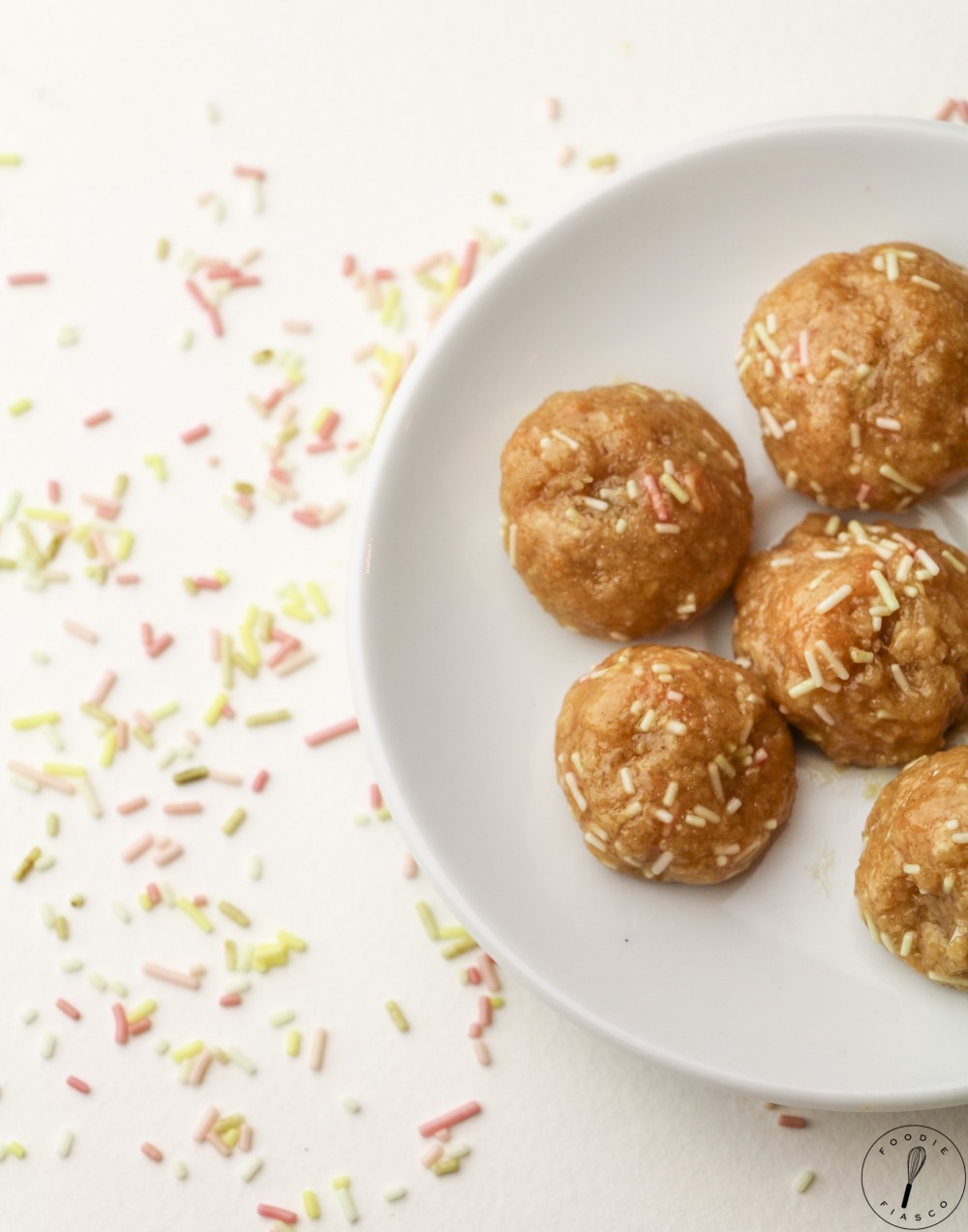 In the time you've spent reading this post, you could have already made this and would currently have cake batter in your mouth. Sounds like a good gig to me.
Let's talk texture. I made it a little bit thicker (i.e. added less almond milk) to make cake batter 'truffles' for the sake of these picture. That being said, I usually add a touch more almond milk and just eat the batter straight out of the mug I mixed it in. That way you get the more authentic slightly runnier eat-the-batter-out-of-the-bowl-when-no-one-is-looking experience. And spellcheck has the audacity to say that's not a word. I'm filing a complaint.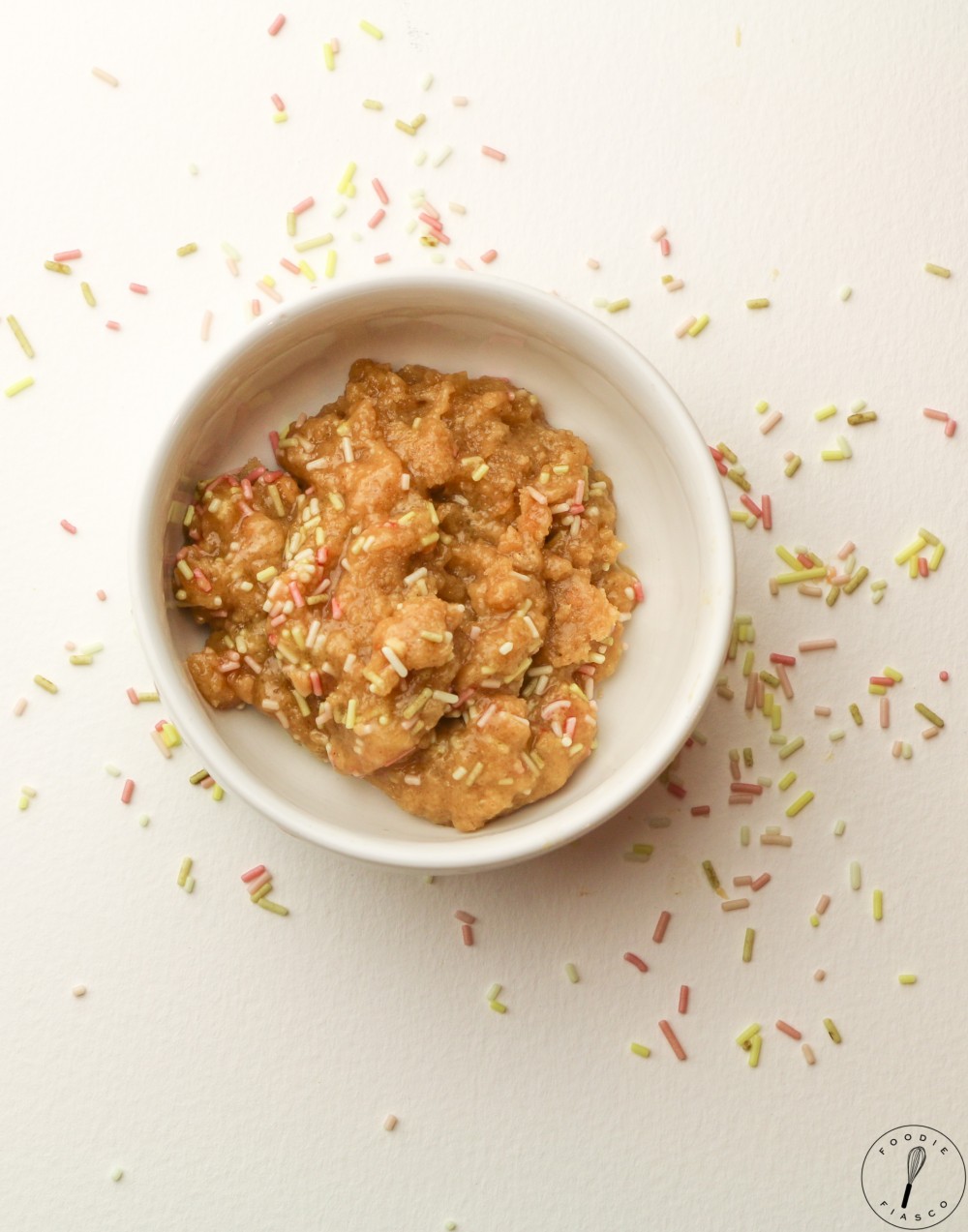 Just note that the texture really varies depending on what protein powder you use. Because it doesn't need to be cooked, this recipe is very forgiving in terms of protein powder type, as opposed to a baked recipe like my double chocolate muffins.
I've talked about this a lot, but the rule of thumb is that plant-based proteins tend to yield the thickest texture, while whey yields the runniest and whey/casein/other non-vegan blends clock in somewhere in the middle. Whatever you use, just add the almond milk in SLOWLY (read: one teaspoon at a time) and you'll be off to the cake batter races.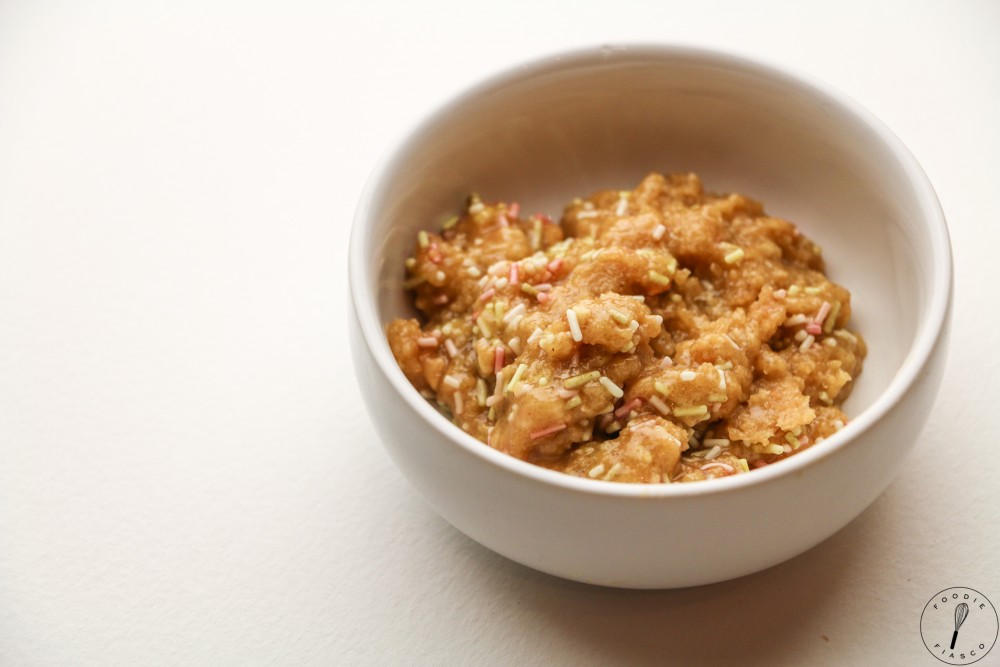 I mix it up with a fork because the prongs help incorporate the almond butter and milk into the protein powder. Then I just eat it with the same fork because I don't feel like dirtying another utensil.
And frankly, I have no intention of postponing my cake batter time by even a moment, especially for the obviously arduous task of getting a spoon. This is a really low maintenance operation over here.
Opening the drawer? Then choosing a spoon? Then getting the spoon out? Then closing the drawer? That would take more work than making the thing. Hardly seems worth it.
Of course I usually cave and commission a spoon anyway towards the end of my blissful eating moment to scrape off the last of this precious substance from the bottom of the mug. It's part of my new no cake batter left behind initiative.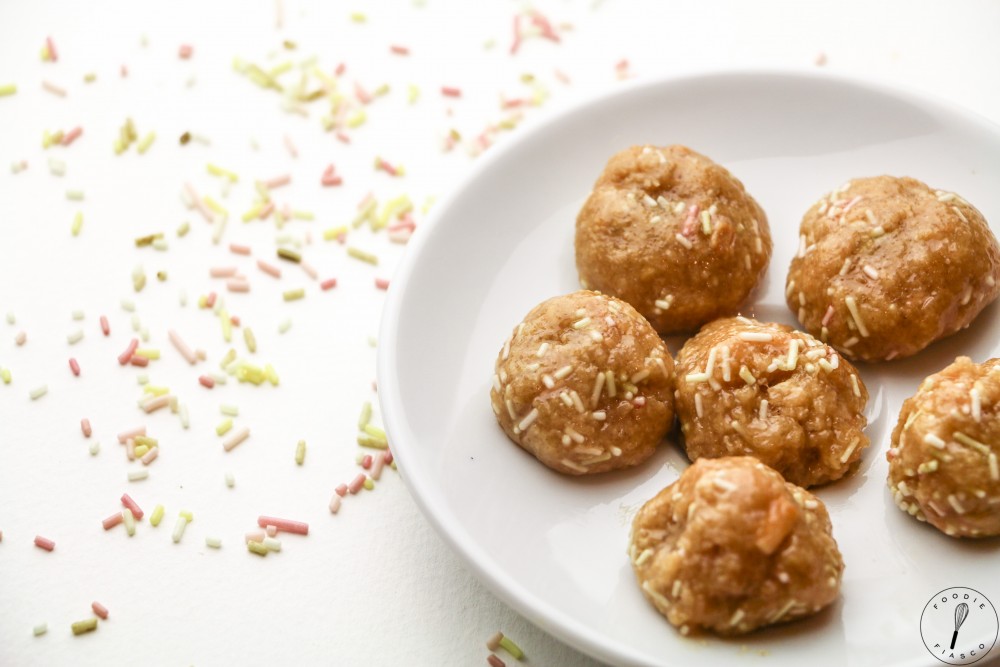 Foodie Fiasco: changing the world, one sprinkle at a time.