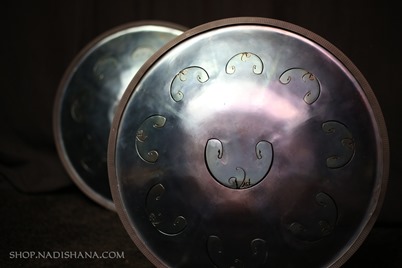 We're really exited to introduce the new product in our shop:
RAV drum. YOU CAN ORDER IT HERE
This is a truly revolutionary instrument in a family of metal tuned
percussion. Due to special patented technology there's up to 6 harmonics
tuned on each tongue. On a central note of drum there's 7 harmonics
tuned. It's possible to separate those harmonics and extend the range
of the instrument to full 2 octaves of the scale. Imagine 8 bells tuned to
the scale and on each of them all the partials are tuned as well!
That's how we would describe the sound of this instrument.
Continue reading