Featured Kindle Book Deals
Teammate: My Journey in Baseball and a World Series for the Ages
$

15.99
In 2016 the Cubs snapped a 108-year curse, winning the World Series in a history-making, seven-game series against the Cleveland Indians. Of the many storylines to Chicago's fairytale season, one stood out: the late-career renaissance of David Ross, the 39-year-old catcher who had played back-up for 13 of his 15 pro seasons.
Code Name Verity
$

9.99
Oct. 11th, 1943—A British spy plane crashes in Nazi-occupied France. Its pilot and passenger are best friends. One of the girls has a chance at survival. The other has lost the game before it's barely begun. When "Verity" is arrested by the Gestapo, she's sure she doesn't stand a chance. As a secret agent captured in enemy territory, she's living a spy's worst nightmare. Her Nazi interrogators give her a simple choice: reveal her mission or face a grisly execution.
Amberlough
$

15.99
A double-agent sacrifices all his ideals in order to save his smuggler lover before a government coup takes over their decadent city in Lara Elena Donnelly's glam spy thriller debut, now a Nebula finalist for Best Novel!
Morte
$

16.00
Former housecat turned war hero, Mort(e) is famous for taking on the most dangerous missions and fighting the dreaded human bio-weapon EMSAH. But the true motivation behind his recklessness is his ongoing search for a pre-transformation friend—a dog named Sheba. When he receives a mysterious message from the dwindling human resistance claiming Sheba is alive, he begins a journey that will take him from the remaining human strongholds to the heart of the Colony, where he will discover the source of EMSAH and the ultimate fate of all of earth's creatures.
Artemis Fowl
$

8.99
Twelve-year-old Artemis is a millionaire, a genius-and above all, a criminal mastermind. But Artemis doesn't know what he's taken on when he kidnaps a fairy, Captain Holly Short of the LEPrecon Unit. These aren't the fairies of the bedtime stories-they're dangerous!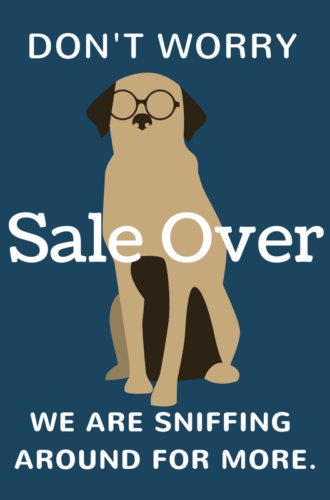 Revenge of the Middle-Aged Woman
Get ready to cheer for Rose Lloyd, a woman of young middle-age who proves that starting over doesn't have an age limit. After twenty-five years spent juggling husband, career, and kids with admirable success, Rose suddenly finds both her marriage and her career in unexpected ruin. Forced to begin a new life, she is at first terrified, then energized, by her newfound freedom—it's amazing what prolonged reflection, a little weight loss, a new slant on independence, and some Parisian lingerie will do for the psyche!
On Fire
$

4.99
A beautiful, ambitious woman is murdered. The person charged? One of the most powerful deal-makers in the world. Ozzie is pulled in to help prove the egomaniac's innocence. Early on, the evidence seems irrefutable -- until it isn't. Could who this man knows determine who lives and who dies? Forced to make a deal with the devil, Ozzie must determine how to out-think the king of rainmakers. And that's when Ozzie realizes this isn't just a one-lane game. Ozzie flexes his own power of persuasion to fight through the haze of threats and outright danger. With everything on line, Ozzie's instincts take him to the brink of death. In the end, innocent people will die. Can Ozzie save his family from something he can't see?
Carnegie's Maid
$

15.99
Clara Kelley is not the experienced Irish maid hired to work in one of Pittsburgh's grandest households. She's a poor farmer's daughter with nothing in her pockets. But the other woman with the same name has vanished, so Clara is pretending to be her -- if she can keep up the ruse. Carnegie's Maid tells the story of a brilliant woman who may have spurred Andrew Carnegie toward philanthropy.
Kiss Me at Willoughby Close
$

3.99
After her husband unexpectedly dies, Ava moves to Willoughby Close, trying to keep her chin up and herself to herself as she's always done—not answering questions, not making friends, and not seeing much of a future. Her marriage was far from perfect, but it offered her a much-needed security that has now been ripped away. She's not sure what to do now that she's thirty-five, widowed, penniless… and unexpectedly pregnant with her late husband's child.
Spam Nation
$

16.99
Investigative journalist and cybersecurity expert Brian Krebs unmasks the criminal masterminds driving some of the biggest spam and hacker operations targeting Americans and their bank accounts. Tracing the rise, fall, and alarming resurrection of the digital mafia behind the two largest spam pharmacies—and countless viruses, phishing, and spyware attacks—he delivers the first definitive narrative of the global spam problem and its threat to consumers everywhere.
Marc Kadella Legal Mysteries: Vol 1-6
$

9.99
Move over, Jake Brigance. No-nonsense, world-weary Minneapolis lawyer Marc Kadella shines through gritty, street-wise narrative in Dennis Carstens' action-packed legal thriller series, sure to please fans of courtroom drama and classic noir alike.
The First Kingdom
$

3.99
After three hundred years, no one in the Kingdom of Kytheras believed that the immortal King Neanthal could escape from his prison and end their centuries-long peace. But when his followers return and swear to release him, it falls to three teenagers to stop them.
A Bride for the Boss
$

9.99
Lily Dyer needs to get away from her husband. He's hurt her for the last time. Edward, her boss' son, offers to help Lily escape her life and start a new one. But there's a secret she's been keeping. When Edward finds out, will he still want her?
Marked by Fire
$

3.99
A fresh, dark, sexy take on Arthurian legend… Eighteen-year-old Arthur burns for two things: a warrior's ink, and Bedwyr, his older brother's friend and shieldmate. But when Arthur abandons his training in the heat of battle, his reckless ambition costs Bedwyr his sword hand. Forced together in the aftermath, the two men must trust each other-and their growing attraction-to fight their way back.
Wealth Unbroken
$

4.99
According to Rebecca Walser, tax attorney and financial strategist, conventional wealth building wisdom has been leading Americans astray for 40 years. In Wealth Unbroken, Rebecca explains how and why following the popular beliefs about long-term wealth building are keeping 96 out of 100 Americans from financial success. Learn how to employ strategies that provide financial peace of mind by guaranteeing lifetime income regardless of market crashes, terrible investments and unhealthy economics.