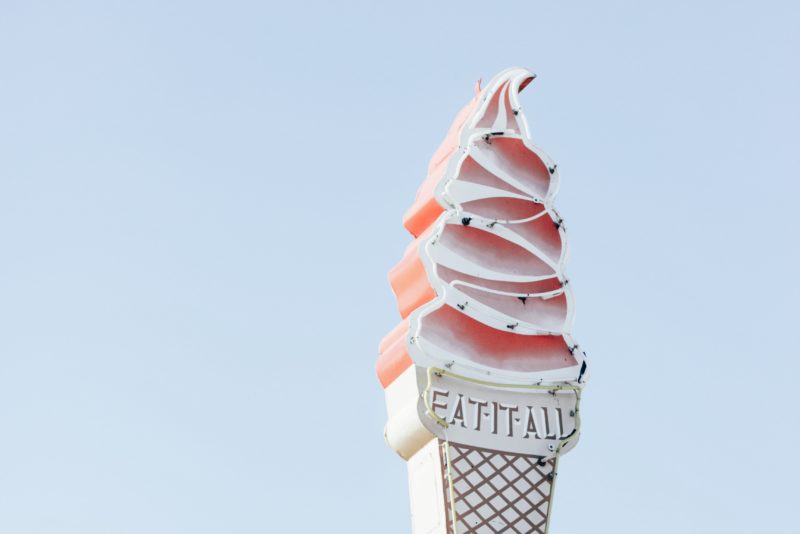 Photo by Annie Shelmerdine
Hi, friends! Here's what I had going on this week.
Writing
The Very Chill, Super Manageable Meal Prep Plan I Swear By, And You Will, Too
Reading
This weekend, I read Shrill by Lindy West. It made me realize how much I miss reading her work every day on Jezebel, and also, like, how that feels like a lifetime ago and also not that long ago at all. Anyway, she's great and it's a good read.
Also:
A Theory of Animals, Jezebel. If you read one thing this week, make it this essay on immigration.
Why Alex Jones, Mike Cernovich, and Joe Rogan Are All Selling Skin Care and Can You Build a Lifestyle Brand Around Erectile Dysfunction?, Racked.
How I Learned to Stop Judging And Love Insta-Witches, Catapult.
Is Acne Cool Now?, The New York Times. (This is…a very dumb hed, but the article is interesting.)
Dear Kanye West: North and Chicago Are Not Your Karma, Bitch. "Many fathers view male sexism and abuse as an immutable constant, but instead of working to confront that, they seek instead to control their daughters' bodies."
How Instagram Threads Became the WikiHow for Gen Z, The Atlantic. This is so cute.
Secrets from Sex and the City's Bawdy, Outrageous Writers' Room, Vanity Fair.
The History—and Mystery—of the City's Best Cream Cheese, Edible Manhattan. Old story but like…really, this cream cheese is low-key life-changing. They recently started selling it in a cheese shop near my office and I was excited because before that, I had to basically get it on the black market (aka my friend's co-op).
I'm ashamed of my past behavior at work: do I need to change fields?, Ask a Manager. Such a lovely response here.
Watching and listening to
Oprah's Super Soul Conversations with Anthony Ray Hinton (this will leave you like…in a rage at our criminal justice system), the Melittology episode of Ologies (BEES!), and the Kanye episode of Still Processing. Also Queer Eye Season 2! (The first episode goddamn wrecked me.)
Best life
Last week, I decided it was time to buy a beach chair! (I rarely go to the beach, but I am going on a beach vacation this summer and wanted a really great chair. And I figured since I only have to buy one, I could get a nice one.) I was inspired by the chair I used at my friend Alanna's parents' beach house in the summer of 2016; I liked it so much at the time that I took a picture of it / the brand for exactly this moment. I am pretty sure the one her parents have is this $30 one, but I went with the "deluxe" $42 version.
In other news, this non-traditional baby book/journal ($49) is gorgeous.
Housekeeping
Here's your periodic reminder that if you like my weekly links, you can Venmo me for a cup of coffee, a drink, or extra guac at rachel-w-miller.
The week ahead…
It's solstice time!