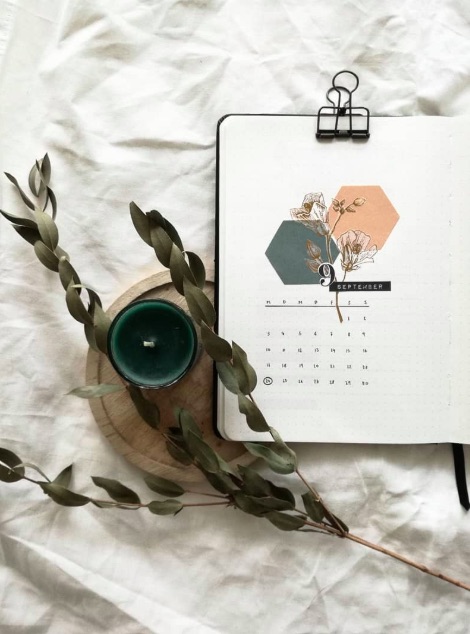 Photo: @_papercreations
This week, I took Monday off and took the Metro North for the first time (not *totally* intuitive but also incredibly chill and super pleasant once I was on it?) and headed up to The Mariandale Center for a lovingkindness workshop. Mariandale — which I first came across via this essay — is run by progressive nuns and the workshop (which was actually run by Buddhist priests) was really really lovely. We learned, we had thoughtful discussion, we meditated, they read us poems (like this one)…it was all so wholesome and healing and genuinely inspiring. I left thinking, Oh, is…*that* what church is supposed to be like? Because I could do THAT every week. Anyway, if you live around NYC or Brooklyn and want to be around chill people and a lot of nature and to remember what grass looks and feels like, I highly recommend their programming! I'm excited to go to back for more of their programs (and for some really good river views).
Here's what else I was up to…
Reading
This weekend I read The Mind of the Leader: How to Lead Yourself, Your People, and Your Organization for Extraordinary Results, which I really liked — it actually had a ton of overlap with the workshop I attended. (You can listen to/read an interview with the authors here.) And I'm halfway through Women Food and God: An Unexpected Path to Almost Everything, which I'm also very much enjoying.
Also:
You Owe Me an Apology, ELLE. "On that day, I learned with abundant clarity that black girls don't demand apologies. As a Black woman, speaking up about the needs of others would win me applause; speaking up for myself would earn me punishment. I'd be vilified for even thinking I deserve dignity, and as I try to pursue justice for the rest of the world, I simply don't have that kind of time. For black girls, demanding the apologies we deserve is usually just wasted energy in a world where we can't afford to waste anything."
What I Know About Jian Ghomeshi, The Cut.
Our System Is Too Broken to Assess the Sexual Assault Claim Against Kavanaugh, Slate. "Had I been asked to advise this woman, who, according to the New Yorker, is already in trauma, and according to CNN has sought medical help for it, I would have told her to stand down. I would have told her that neither politics nor journalism are institutions that can evaluate and adjudicate facts about systems in which powerful men use their power to harm women. I would have told her that she would be risking considerable peril to her personal reputation, even as she would be lauded as a hero. I would have also told her that powerful men have about a three-month rehabilitation period through which they must live, after which they can be swept up once again in the slipstream of their own fame and success. The women of #MeToo, though, are never quite welcome in the slipstream again. And if you closely observe how one of the most intimate and frightening moments of this anonymous woman's life is currently being tossed around for political gain, I suspect you might come to agree with me."
Several Women Say Airlines Don't Take Their Complaints About Men Masturbating Next To Them Seriously, BuzzFeed News.
Here's Why You Have No Idea Who the Judges Are on Your New York Primary Ballot, Jezebel. Welp.
The Math of Jeff Bezos' Astounding Greed, Splinter.
There's So Much to Worry About I Forgot to Worry About Plastic Poisoning, The Cut.
How Maya Rudolph Became the Master of Impressions, The New York Times Magazine.
The 80-20 Rule for a Healthy Life, Minimal Wellness. (And it's not "be healthy 80% of the time" BTW.)
Missy Elliott Meets Her 'Funky White Sister' On Ellen and I'm Yelling, Jezebel. This filled me with so much mirth.
I Took My Shirt Off and So Should You, New York Times. This is a delight. And +1 to everything she says about how it feels to go shirtless, and the fact that high-waisted leggings are both super cute and a great place to start.
And, finally, RIP Racked.
Best life
I made these lemon thyme chicken thighs and they came out perfectly. I also made this double kale salad for lunches this week and loved it. I added perfect chicken and used store-bought kale chips as the topping, and it was great. The dressing alone is worth making.
The week ahead…
Literally who do I have to fuck to get bona fide sweater weather to happen????