Save 10-60% on Your Dental Care. Join a Savings Plan Today!
The Dental Discount Plans You Need, At A Price You Can Afford, From Brands That You Trust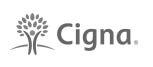 Dental discount plans, also referred to as dental savings plans , are the easy-to-use alternative to dental insurance for individuals, families and groups. Discount plan members enjoy on-the-spot savings of 10-60% off the regular cost of dental care from thousands of participating dentists and dental specialists nationwide. Get discounts on checkups, cleanings, root canals, crowns, bridges, dentures and many other dental procedures . Many dental savings plans even include discounts on orthodontia (braces), dental implants, and cosmetic treatments such as tooth whitening and veneers. And most of our discount plans include, at no extra cost, savings on healthcare services such as prescriptions, vision and hearing care, chiropractic treatment and discounts other health and wellness essentials. Yes, affordable dental care is available near you with a dental discount plan! See dental savings plan details below, choose your plan and join today so you can start saving on your dental care.
How Do Dental Discount Plans Work?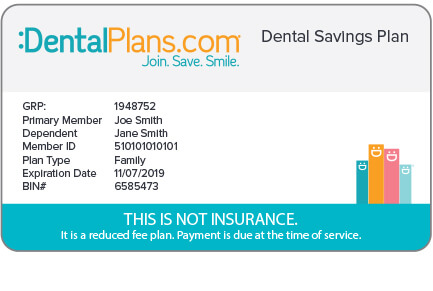 1. Dentists agree to give plan members discounts
Discounts range from 10-60% off the average cost of dental care
See plan's fee schedule for discount amount per procedure
2. Plan members visit any participating dentist
Show your member ID card
And pay the discounted rate directly to the dentist.
3. Dental discount plans make it easy to save money
No deductibles, pre-approvals, or annual spending limits!
Within 72 hours of purchase, enjoy discounts on virtually all dental procedures.