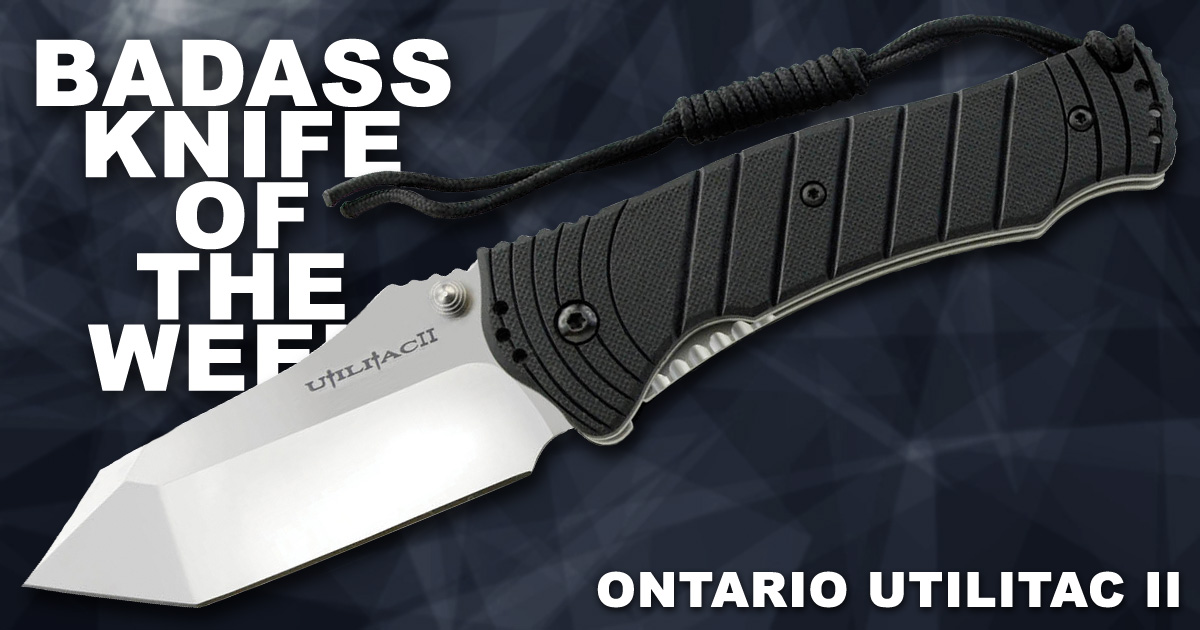 If you ask anyone what the best budget knife for the common man is, they will almost always point to the Ontario Knife Company RAT models. But our latest Badass Knife of the Week shows that Ontario has yet another contender for best budget folder.
The Ontario Utilitac II is an impressive folder that excels at its purpose as an inexpensive work knife you don't have to think twice about using.
Designed by Joe Pardue — son of Mel Pardue of Griptilian fame and father of knife designer Robert Carter — the Utilitac II represents form and function over everything else.