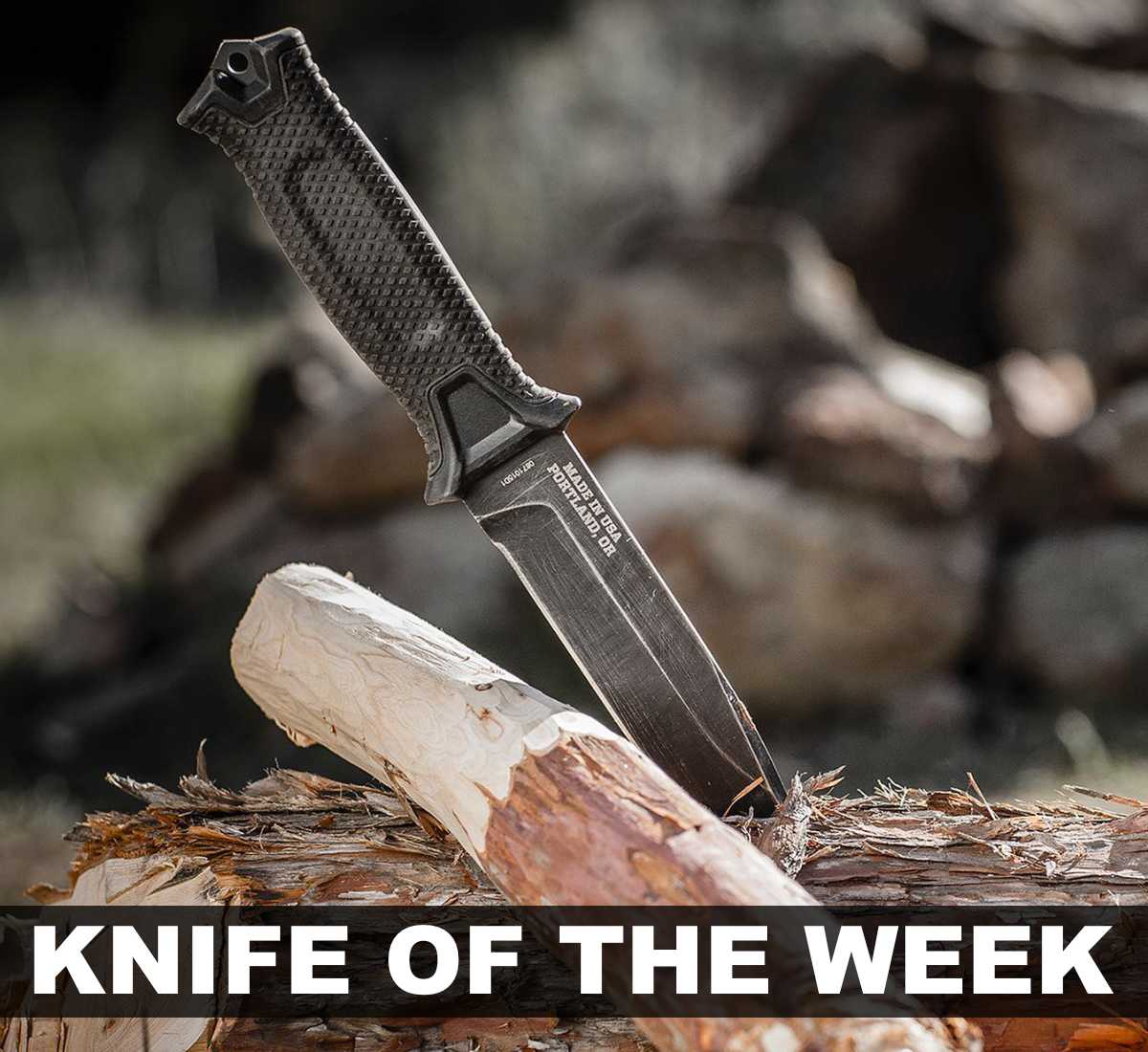 Gerber knives can be hit-or-miss, but there is one fixed blade that not only stands above other Gerber fixed blades but also competes as one of the best outdoor knives, period.
Take a look at the Gerber StrongArm.
The coyote iteration of the Gerber StrongArm was a Knife of the Week way back in 2016, but this all-black version of the beloved knife is even better.
If you want to see all iterations of the Gerber StrongArm, click here.
So what makes the StrongArm such a formidable knife? It starts with the simple yet perfect 4.8-inch drop point blade. Made from 420HC steel with a black Cerakote coating, the blade is versatile and outrageously functional.